A hapten is a small molecule which cannot act as an antigen independently, but will stimulate the production of antibodies if it manages to find a carrier to bind to. Haptens are involved in the production of a number of immune responses, making them a topic of interest to immunologists, and they are also used in laboratory research and some types of diagnostic testing. People have been researching these small molecules since the early 1900s.
Haptens are also known as incomplete or partial antigens, and alternate spellings include "haptene" and "haptin." The term "hapten" comes from a Greek word which means "to bind," referencing the idea that these molecules have to bind with other molecules in order to become functional. These molecules must find protein molecules which can act as carriers in order to become an antigen which the immune system will be able to recognize.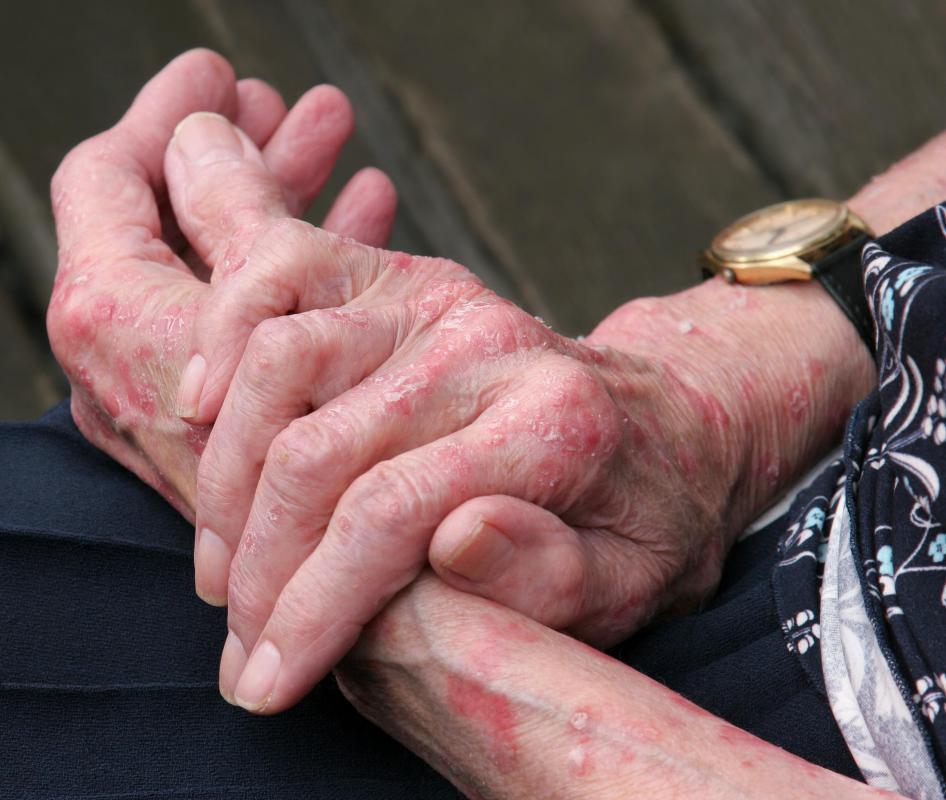 A classic example of a hapten can be found in poison oak. When people are exposed to poison oak or related plants for the first time, the hapten enters their skin, oxidizes, and binds with the proteins it finds. The immune system recognizes the hapten once it binds to a protein and develops specific antibodies which will react the next time the body is exposed to poison oak. The immune response classically causes the appearance of an itchy red rash which can be quite uncomfortable.
Researchers have conducted studies to find the types of molecules which haptens bind to so that they can learn more about them. This research is also used in the preparation of specific antigens in the laboratory environment, and it can be useful in immune assays which are designed to test a patient's immune system or to look for specific antibodies and antigens which may be present in the body. Thousands of haptens have been discovered and mapped, and several databases of haptens and carriers are available to people who work with these molecules.
Understanding haptens is part of the larger study of immunology, the study of the immune system and how it works. Haptens are part of the system known as humoral immunity, which revolves around the development of antibodies which have learned to recognize specific antigens. The processes involved in humoral immunity can get very complex, and the immune system has been known to get overzealous about antibody production, developing antibodies to substances which are not actually harmful, such as the proteins found in peanuts.