What Is a Glucagon Injection?
A glucagon injection is a medication most often prescribed to diabetics. It is recommended that they have a glucagon kit on hand at all times in the event of severe hypoglycemia, or low blood sugar, which can cause a patient to lose consciousness. This drug is a hormone that can help revive an unconscious patient suffering from hypoglycemia. It may also be used during certain imaging tests to relax the stomach and bowel muscles. Glucagon injections are commonly marketed under the brand name GlucaGen® in the U.S.
Diabetic patients should ensure that their family members and close friends know where their glucagon kits are and how to use them in the event of an emergency. The patient will not be able to administer the injection himself if he is unconscious or severely impaired. Adults and children will typically be prescribed a 1 milligram (mg) dose; however, if one dose is not sufficient, a second may be used after 15 minutes. Very young children will be prescribed a dose based on body weight.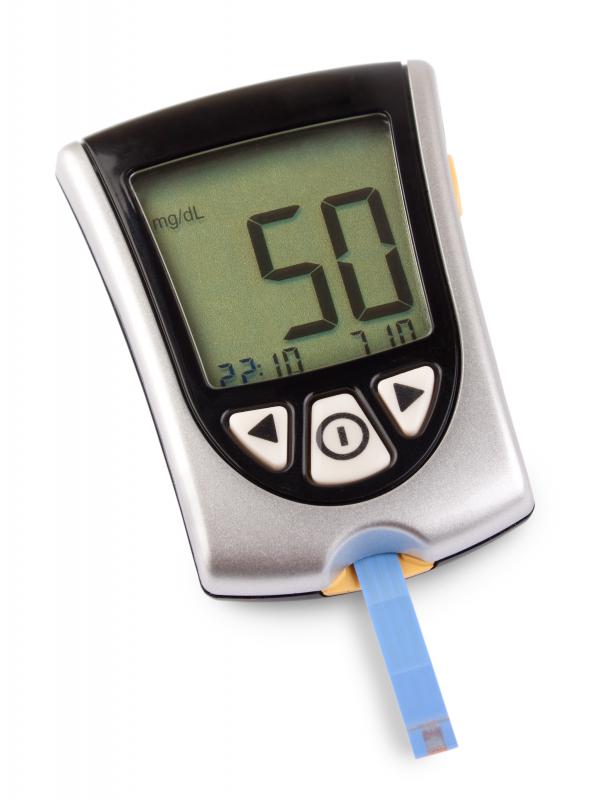 Before using a glucagon injection, the expiration date should be checked. Ideally, the patient should replace the kit before the expiration date. The person administering the glucagon injection must mix a vial of powder with a syringe filled with liquid, following the directions in the kit. It may then be injected into a leg muscle or as directed by the prescribing physician. Five to 20 minutes may be needed before the patient will be revived.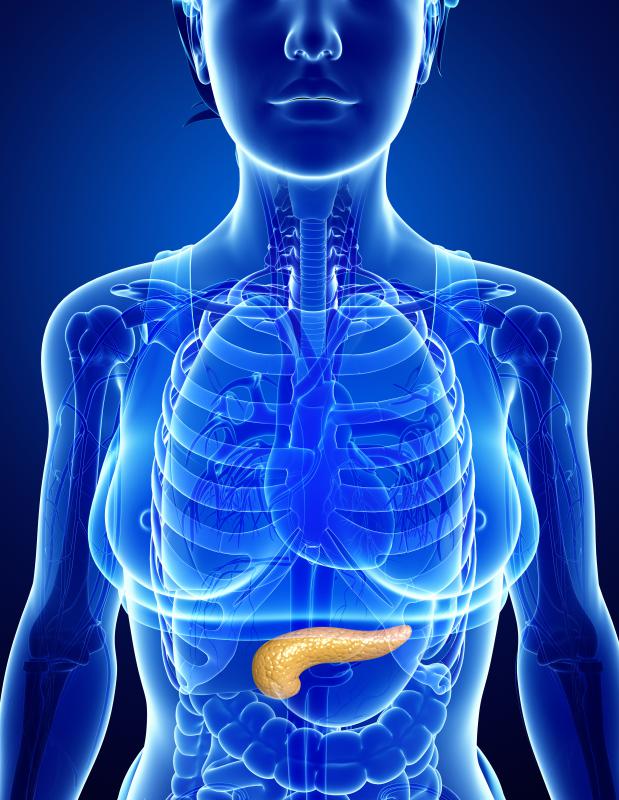 After receiving a glucagon injection, the patient must be turned on his left side. This prevents choking due to vomiting, which is a possible side effect of this emergency medicine. The patient's doctor should also be notified of the event immediately.
Once the patient is fully conscious, he will need to ingest a form of sugar as soon as possible, such as a glucose tablet, fruit juice, or sugar cubes. Following this, a small snack, such as cheese or a glass of milk, should be eaten. A glucagon injection will not increase the patient's blood sugar; it can only help revive him. It will also only work for about one and a half hours. The patient will still need to raise his blood sugar with food.
After having a glucagon injection, the patient will need to monitor his blood sugar once every hour for the next four hours. He may still need medical care, especially if he suffers from nausea and vomiting that prevents him from consuming a sugar source. Patients must also replace their emergency glucagon injection kit as soon as possible after using it, in the event of another emergency.
Those who have used a glucagon injection and who experience dizziness should check with their doctors immediately. Other troubling side effects may include lightheadedness and problems breathing. Signs of a possible overdose of glucagon can include muscle cramps, irregular heartbeat, and diarrhea, as well as severe weakness.