A garage stool is a backless seat that swivels, or turns. The seat is usually padded with foam and covered with vinyl. The chrome legs are often curved in design. These stools are found in many commercial as well as home garages. Garage stools look similar to bar stools, but typically don't have a back rest and may be shorter in height.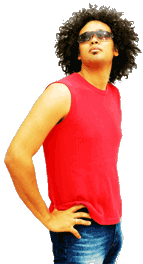 The main purpose of a garage stool is to give a mechanic or other worker a place to sit in the garage when working at a table or bench. Of course, garage stools also provide a place to take a rest from work and offer seating space for visitors to the garage. When not in use, the backless garage stool can be stored under a workbench to keep the garage's space free and clear. Garage stools are also called garage workbench stools and swivel garage stools.
The seat of a garage stool swivels completely around to allow a mechanic to switch between two adjacent worktables. Many garage stools are made of steel and have sturdy bases. Commercial grade garage stools should be especially sturdy and made to last. A garage stool may have chrome legs and or wheels on the bottom. Some garage stools feature rubber tips at the ends of the chrome legs.
Garage stools are available in a wide variety of solid colors as well as patterned car themes. For example, some garage stool seats feature a checkered racing flag motif while others have logos from automobile manufacturers. The amount of foam padding under the vinyl seat covering also varies.
A garage stool or two can be used in basement recreation rooms or game rooms to provide extra seating. These stools can be bought new or used. Garage stool manufacturers often add licensed logos from car companies to black or colored vinyl garage stool seats. Some companies provide options for customized logos.