A gambrel barn is a type of structure traditionally used for storage on farms and ranches. The structure features a gambrel roof, which is a design that uses two different slopes on each side of the roof to maximize internal storage space while still taking advantage of the sloped roof's ability to shed water and snow. The lower slopes of the roof are pitched at a steeper angle than the upper slopes, which allows the upper levels of the interior to be used more efficiently. Many houses now use the same design as the gambrel barn for aesthetics and efficient use of space.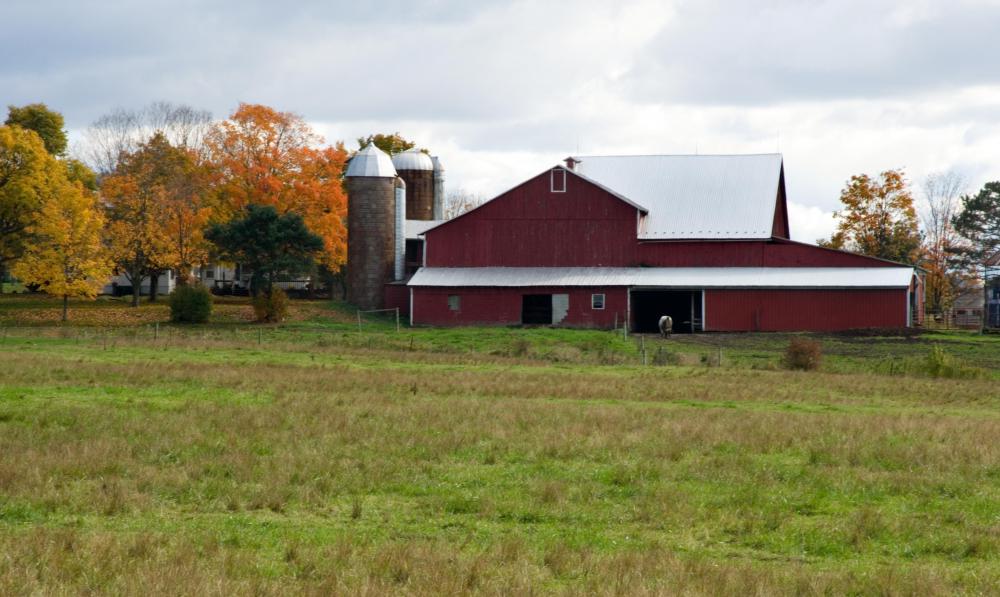 Traditionally, hay was stored in the upper level of a barn, so storage space was especially necessary in that area. The gambrel barn design allowed farmers to store more hay in the area known as the hay loft; a special door or hatch was fitted onto the front of the barn to access this space directly, and the gambrel roof allowed for hay bales to be stacked higher within the structure. Many working farms and ranches may still use this area of the barn for storage of hay, though in many cases, the gambrel barn is used for storage of heavy machinery, tools, and so on.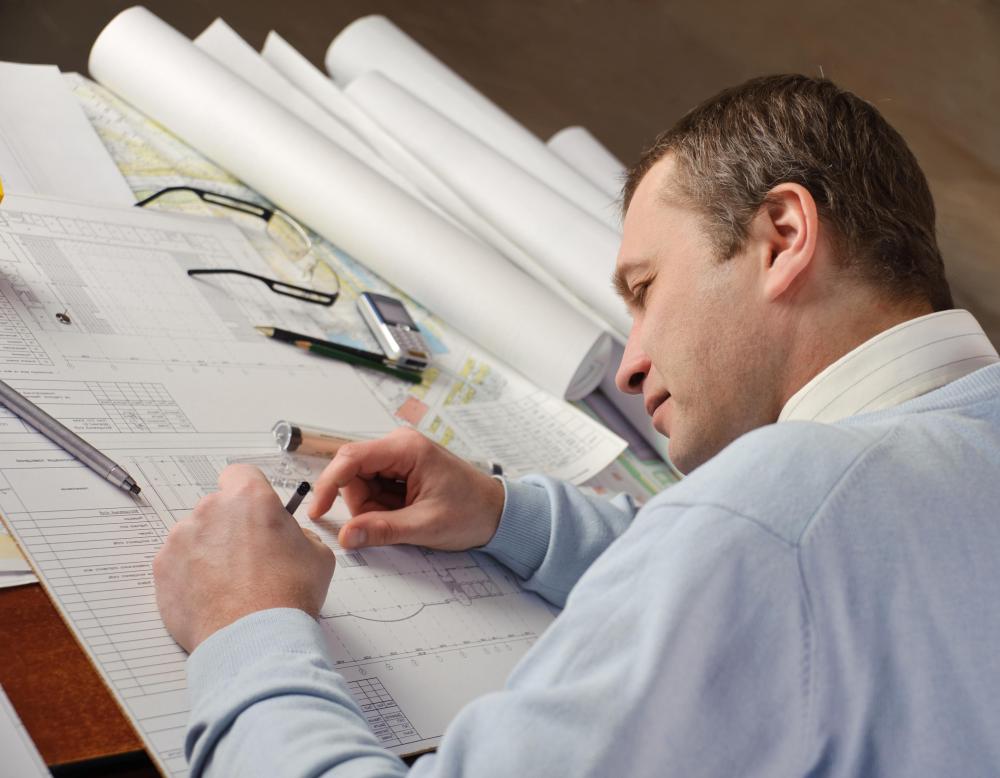 Architects have taken advantage of the efficient style of the gambrel barn and have applied it to homes as well. The upper level of the home can consequently be used as a living space, whereas with many other designs, the upper level can only be used as a storage space due to low overhead clearance. Sometimes this type of home is known as a barn-style home, though the gambrel roof design can be used on a variety of different home styles. When it is used for home design, the gambrel roof is often coupled with dormers and other features that make the upper level of the home more accessible, pleasant, and usable.
Building a gambrel barn is not exceptionally difficult compared to other building methods, though the builder will need to learn how to construct the truss system that holds the roof up. Certain supports will be needed for proper placement to ensure the stability of the structure. Small pieces of wood known as ashlarings are used to connect the floor of the upper level to the rafters, thereby creating a flat wall within. This is not always necessary in barns, though if the structure is used as a living space, these are usually present.