A frenectomy is the surgical removal all or part of the frenulum, or frenum, which is a thin band of tissue that is found in various parts of the human body. This surgery is most often performed on frenum tissue that is found in the mouth. It is a common surgical procedure in dental and orthodontic practices. Patients rarely experience any complications from the surgery. Children and people who are being fitted for dentures are the most common candidates for frenectomies.
Frenum in the Mouth
There are two primary locations in the mouth where a frenum is found — under the tongue and underneath the center of the upper lip. In some cases, this tissue might interfere with the development or function of the lips or tongue. In the event that the frenum is attached too close to the tip of the tongue or too far down the gums between the front teeth, it might need to be clipped or removed.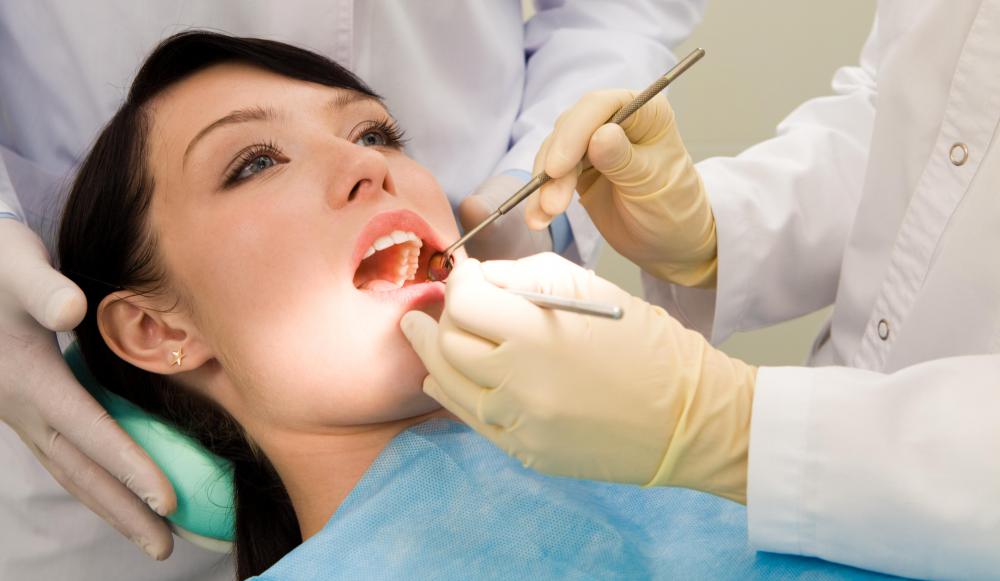 Lingual Frenectomy
A lingual frenectomy is the removal of the lingual frenum, which is the tissue under the tongue. In some cases, if the tissue is attached too closely to the tip of the tongue, it can interfere with the person's speech and hinder proper tooth development. Patients who are suffering from this condition are sometimes said to be "tongue tied," because their tongues do not have the normal range of motion.
Lingual frenectomies are fairly common procedures for children who have this condition. A lingual frenectomy is sometimes referred to as clipping the tongue. After the procedure, the tongue usually can be extended properly and becomes fully mobile.
Labial Frenectomy
When the tissue that is attached to the center of the upper lip on the inside of the mouth is clipped or removed, it is called a labial frenectomy. A frenum that is attached too far down the gum can cause the gums to recede and create gaps between the front teeth. Additionally, denture patients often undergo labial frenectomies so that proper denture fits can be achieved.
Other Types of Frenum
Although a frenectomy is a common oral surgical procedure, frenula also are found in other parts of the body. Among these areas are the digestive tract, the brain and external genitalia. Removal of the frenum in areas of the body other than the mouth is not common, however.