What Is a Free Standing Shower Stall?
A free standing shower stall is one available as an independent unit that can be installed wherever appropriate plumbing exists in within a home. Often made of fiberglass or acrylic, the shower stall can be put in a bathroom to replace old showers and tubs. It can also be added to a basement or other room. The product is often sold as separate pieces including the walls and a floor, or with all of the components completely assembled, including the doors and pipe fixtures.
Fiberglass types are often more convenient to install because they are usually lightweight. Acrylic, on the other hand, can make the unit heavier and difficult to handle. Some varieties of the free standing shower stall are made of granite or marble. Like other varieties, these consist of just walls, so the floors and other parts have to be assembled once the shower stall is purchased.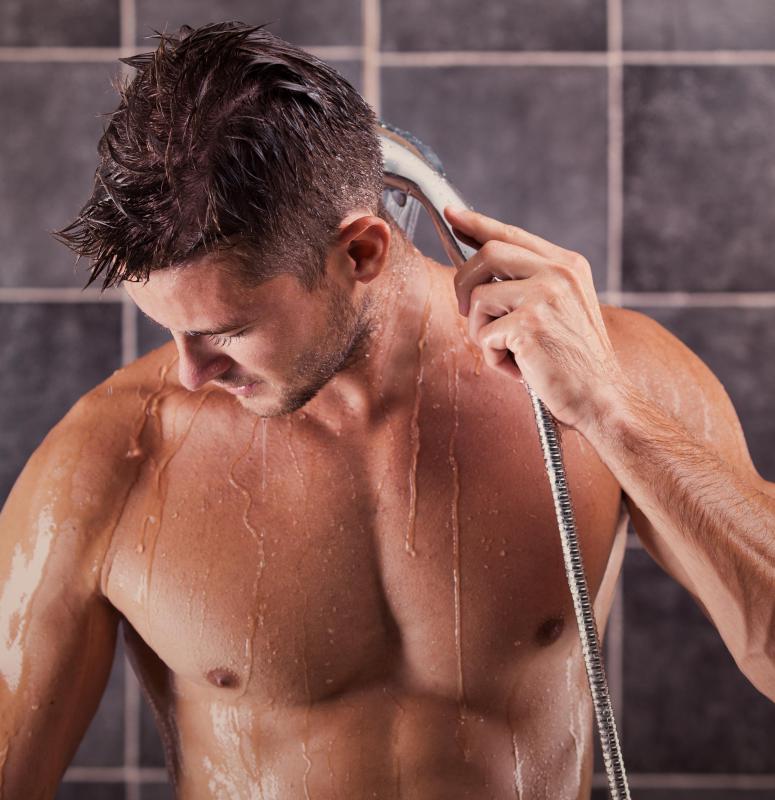 There are many designs for shower enclosures, while the material and size can vary as well. Some types are built to fit against a straight wall, at an angle, or as a corner shower. Other parts can be included or added to a free standing shower stall. Grab bars, shelves, and seats are sometimes incorporated into the main unit.
Shower kits are often available in home improvement stores; installing them can require some knowledge of plumbing and experience using simple tools, such as screwdrivers. Expert help is typically not required to add one to a home. It can sometimes be helpful, however, for a professional installer or contractor to do the work, especially for anyone not experienced with shower stall installation.
Different sizes of shower enclosures are typically available. One should measure the space where the free standing shower stall will be placed. Popular finishes include porcelain, chrome, or brass, so an idea as to what material or design looks best in the room can also help with the decision. The parts of the free standing shower stall usually get assembled before the elements of a room are torn down. Older faucets can be removed and pipes cut to the right sizes before parts such as the showerhead and curtain rod are installed.
Once a free standing shower stall is in place, it is important to test the water flow to see if everything is working properly. The installation is often more affordable than other types of home improvement projects. Alternate materials or customized products, however, can be more expensive.