A fish boil is a culinary dish consisting of potatoes and fish. It is a tradition in the Great Lakes region of North America. The dish seems to have originated amongst Scandinavian settlers in Wisconsin, on the shores of Lake Michigan. The traditional meal uses Lake Michigan whitefish, but other fish, like lake trout, can be substituted. It is usually made in a large metal pot over an open fire.
To have a fish boil, the fist step is to build a cooking fire or bonfire, that is large enough to accommodate a large, water-filled pot. The water is salted and brought to a boil, then potatoes are added — waxy, red-skinned potatoes usually work best. These should be uniform in size and well-scrubbed but not peeled. Some people also add onions and carrots to the pot. Wire baskets are often used to keep the vegetables, and later the fish, submerged in the cooking water.
The water and vegetables are boiled first, and then the fish is added. Whitefish chunks are the traditional main ingredient for a fish boil, but some people use native lake trout or even salmon, which is not native to the area. If using steaks or fillets rather than chunks, it is important to keep the skin on the fish, both for flavor and to keep the meat from falling apart.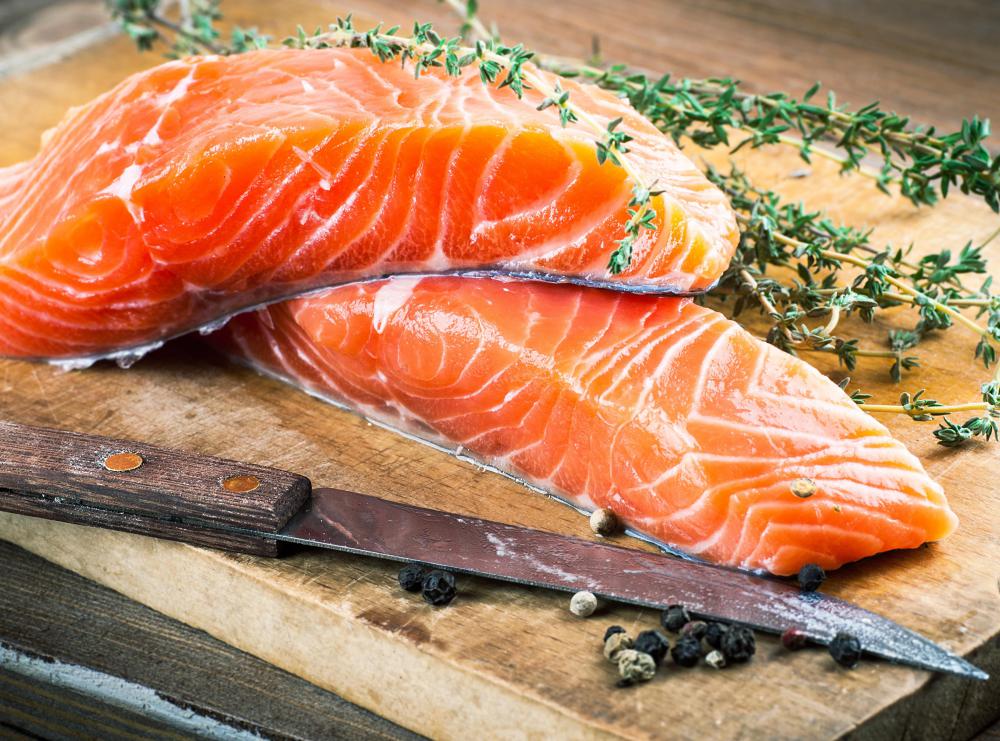 Once the water is boiling for a third time, kerosene, or some other fuel, is typically added to the fire to rapidly increase the temperature of the pot. This is done to force the pot to boil over. When the fish is cooking, it releases its oils into the water and the oils start to float to the top, the boil over removes these fish oils from the dish.
After the boil over is complete, the food is ready to serve. If baskets were used for the fish and vegetables, these are removed from the cooking liquid. If not, a strainer is usually used to remove them, and the cooking liquid is sometimes saved for future use. The fish and vegetables are served with butter, lemon wedges, and fresh parsley. Slices of bread and coleslaw are often served as side dishes at a fish boil meal. Many enthusiasts have stated that the required desert for the meal is a slice of cherry pie.
There are some restaurants that serve a fish boil meal. Diners are usually asked to arrive early so they can watch the boil take place, because a fish boil is usually not just about the food, but is a community event. While it is usually prepared for large groups, this is not required, and the dish can also be prepared on a smaller scale, for a single family.