What is a do (Doctor of Osteopathic Medicine)?
A doctor of osteopathic medicine (DO) is a physician with training that differs slightly from that of a medical doctor with an MD. He or she is equally educated, with four years of undergraduate training, four years of medical schools, and additional years if he or she chooses to specialize. The DO has a slightly different approach to treating the patient than the MD, however.
This medical professional is trained to evaluate the person in a holistic way. The goal of the DO is not simply to treat problems as they arise, but to prevent problems by evaluating the total health and health risks of the patient. This evaluation may include not only looking at quantifiable risk factors for disease but also evaluating the person in terms of his or her home life, work life, and stress level. In addition, disease is evaluated in terms of how it affects the entire body, not simply a few parts of it.
The DO is trained specifically in understanding the muscular and skeletal system and how they may relate to disease or pain management. Sometimes, he or she will practice manipulation of the spine, similar to the work done by chiropractors, in addition to other more traditional medical treatments.
This professional may practice any field of medicine, including psychiatry, surgery, pediatrics, or obstetrics, but most train to become general practitioners. The DO will also pass examinations that are almost identical to those taken by an MD, so their ability to practice medicine competently is equal to that of the MD.
Some argue that the holistic approach of the DO is better since it tends to mean the doctor takes more time with patients and may have a slightly improved bedside manner. Doctors trained in either field vary greatly in their ability to listen and to be watchful over a patient's total health, however.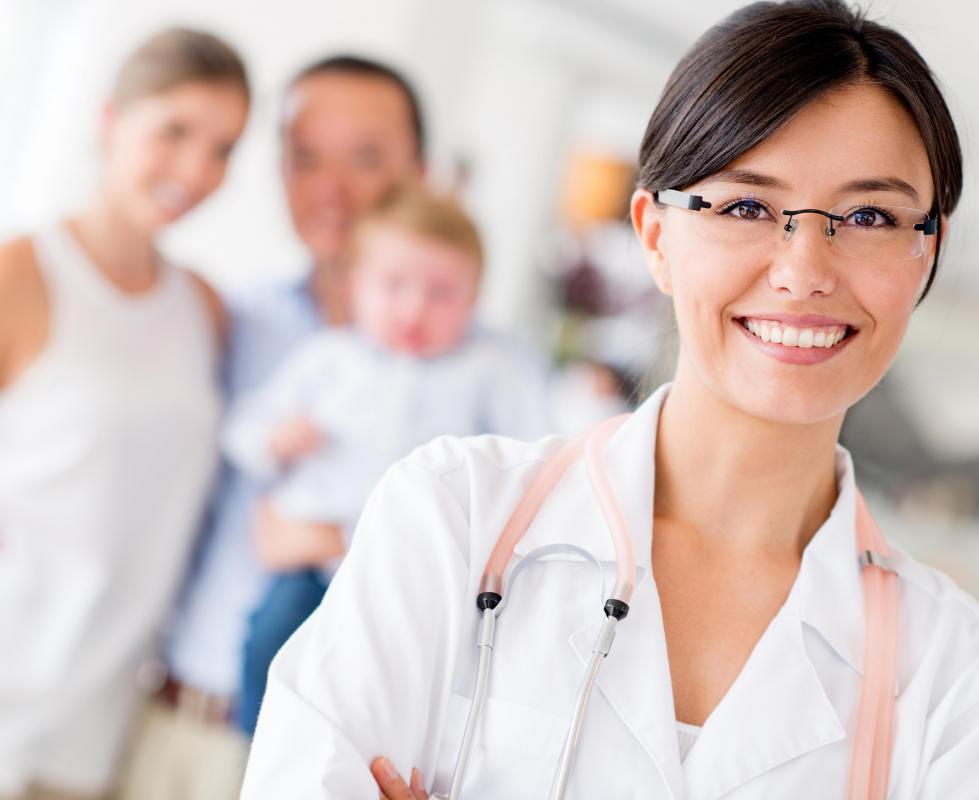 Often, bedside manner in a general practitioners' office is greatly influenced by how many patients he or she must see each day. A high volume of patients means less time to listen regardless of the doctor's philosophical background. Many patients report greater satisfaction with a DO if they feel they need to a few more minutes with a physician than is generally allowed in a regular office visit, however. Those with chronic pain also often find this type of medical professional may be of more help when he or she performs spinal manipulation, which may help reduce pain.