What Is a Dental CT Scan?
A computed tomography (CT) scan, often used in medical practices to assist in the treatment of cancer and heart disease, is increasingly becoming an important technology used in dental practices to help dentists conduct complicated oral surgeries and procedures. The dental CT scan is a three-dimensional rendering that offers a detailed image of the area scanned inside the mouth. Dentists using CT scan are able to take images from a variety of angles, and due to the high-level of detail are able to detect such details as nerve endings and sinus cavities before performing surgery, thereby mitigating potential complications during and after the procedure. Specifically, the dental CT scan is used to render effective, but safe, care to the dental patient.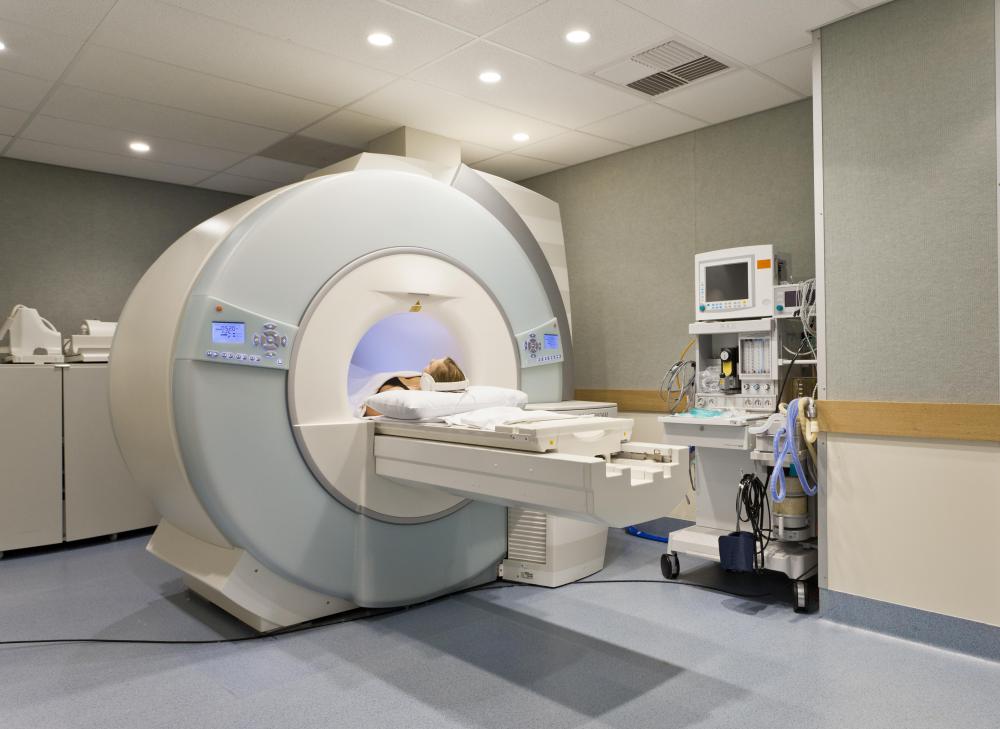 While a dental CT scan works similar to an x-ray, there are differences in the application that results in a more detailed image from a variety of angles. X-rays rely on one burst of radiation that passes through the target areas and renders the image on film. On the other hand, a CT scan uses multiple small bursts of radiation, dispersed from various angles toward the target area, rendering detail images from different angles on film. Thereafter, the dentist is able to examine the CT scan film and gain a better understanding of the oral structure of the patient than he or she would with an x-ray.
Much like with an x-ray, patients submitting to a dental CT scan will need to prepare themselves appropriately so there is no interference with the technology that might make the resulting images hard to interpret. Usually, the dentist will provide the patient with instructions before beginning the examination.Patients are typically asked to remove all metallic items before beginning, including any eyeglasses. If a patient is wearing dentures or bridges that can be taken out of the mouth, the dentist will ask those to be removed as well. Lead aprons are often provided to help protect the patient's internal organs from the radiation exposure.
Dental CT scans and CT scans in general, however, are not without controversy. Concerns have been raised publicly regarding potential side effects from the exposure to multiple bursts of radiation. For this reason, most governments have regulations in place to control the supply of CT scanning machines. Additionally, most dentists will not use the machine except in cases where the detailed image is needed to assist in a complicated procedure. Therefore, the majority of dental patients are not subjected to a CT scanner.