What is a Dental Abscess?
A dental abscess is a complication of a severe tooth infection. When tooth decay or direct trauma expose the inner material of a tooth, it becomes prone to bacterial infection. Bacteria thrive in the tooth and burrow into the underlying roots and gum tissue, leading to a dental abscess. Pus and dead tissue build up underneath the tooth, causing pain and pressure in the mouth that worsens over time. A dentist can usually drain an abscess and prescribe antibiotics to save the tooth, but a severe infection may require the tooth to be surgically excised.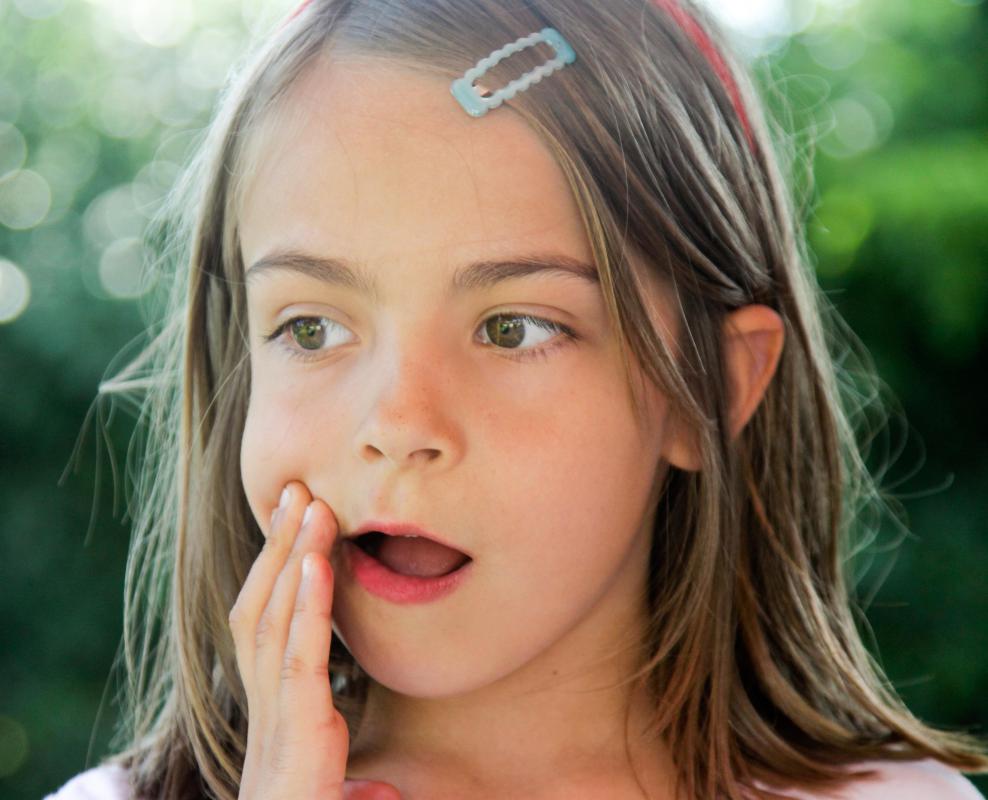 In most cases, a dental abscess is preceded by a cavity. Tooth decay can leave the soft center of a tooth, called the pulp, exposed to air, liquid, and food. Common bacteria in the mouth can become embedded inside the pulp and proliferate, quickly infecting the tooth and the underlying tissue. Breaking a tooth may also leave the pulp exposed, and gum diseases such as gingivitis can promote infections that originate underneath the teeth.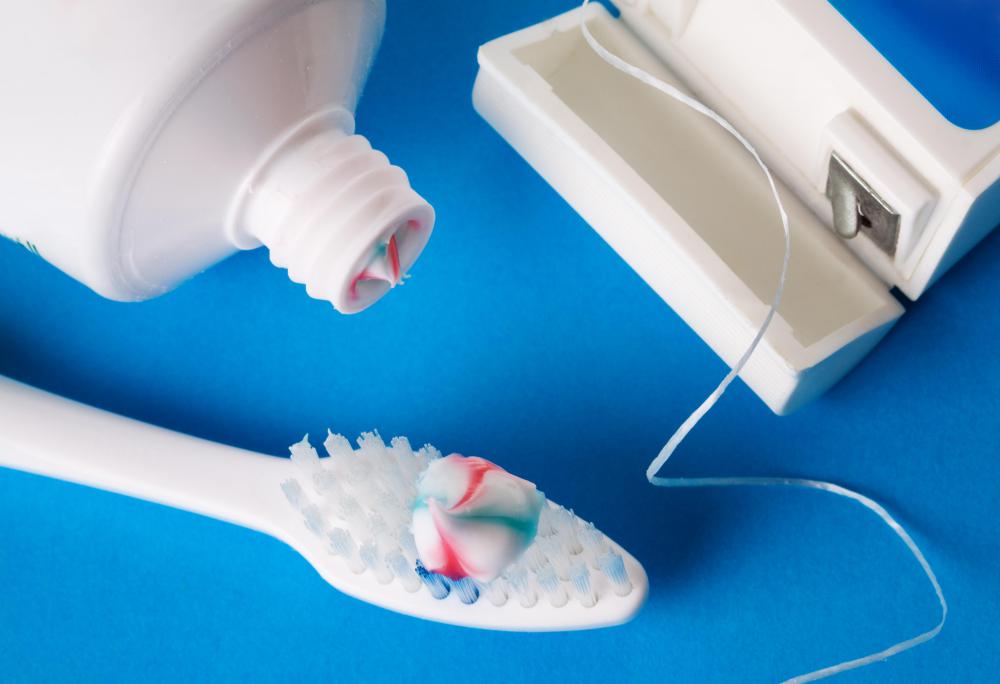 A person who has a developing dental abscess is likely to experience sensitivity to hot and cold, pain, and redness in the gums. Over time, pain and sensitivity tend to worsen and become constant. The gums and jaw may swell, and stagnant pus and bacteria can cause bad breath and a bitter taste. A fully developed abscess on the gum looks like a discolored, swollen sore that may break open and drain thick pus into the mouth.
When a person feels a mild toothache coming on, he or she may be able to treat it at home before it leads to infection and a dental abscess. Over-the-counter anti-inflammatory drugs, mouth rinses, and regular brushing can relieve minor pain in many cases. Persistent or worsening symptoms, however, need to be assessed by a dentist. The dentist can inspect the painful tooth, check the gum tissue for signs of infection, and take x-rays to observe the inner root and surrounding structure.
Treatment for a dental abscess typically depends on the size of the mouth sore and stage of the infection. In most cases, the dentist can drain fluid from the abscess with a specialized needle and suction device. After draining the sore, the dentist can prescribe antibiotics and pain relieving medication. An infection that has penetrated deep into the gums may necessitate more aggressive treatment in the form of a root canal or surgical removal of the damaged tooth. Patients who receive proper treatment and follow their doctors' recommendations about home care usually experience quick, full recoveries.