As a handy tool for use in the creation of various craft projects, the craft knife is a single bladed knife that easily cuts through a variety of different materials, making the task of engaging in craft projects much easier.
Characterized by a single sharp blade, the body or handle of the craft knife may be composed of wood or metal. The metal types of craft knives usually allow the blade to be inserted into the body by opening the two sections of the knife, placing the blade in the chamber, and then resealing the body with the use of a single screw. The blade can be retracted or exposed with the use of slide mechanism on the side of the body.
One of the more common types of the craft knife is the X-acto™ knife. With sturdy construction that holds up to a lot of use, X-acto™ knives are perhaps the safest type of this knife. X-acto™ knives are usually easy to grip and allow the user to adjust the amount of exposed blade with the use of the sliding mechanism. The X-acto™ knife is carried in most craft stores, and can also often be found in hardware stores as well.
The craft knife is ideal for use with any type of paper craft. Whether the paper is relatively thin or is composed of stiff cardboard, a good quality craft knife will easily make a clean cut. This type of knife is also great for use with sheets of plastic of varying thickness, making it easy to score a seam and then pop the two sections apart.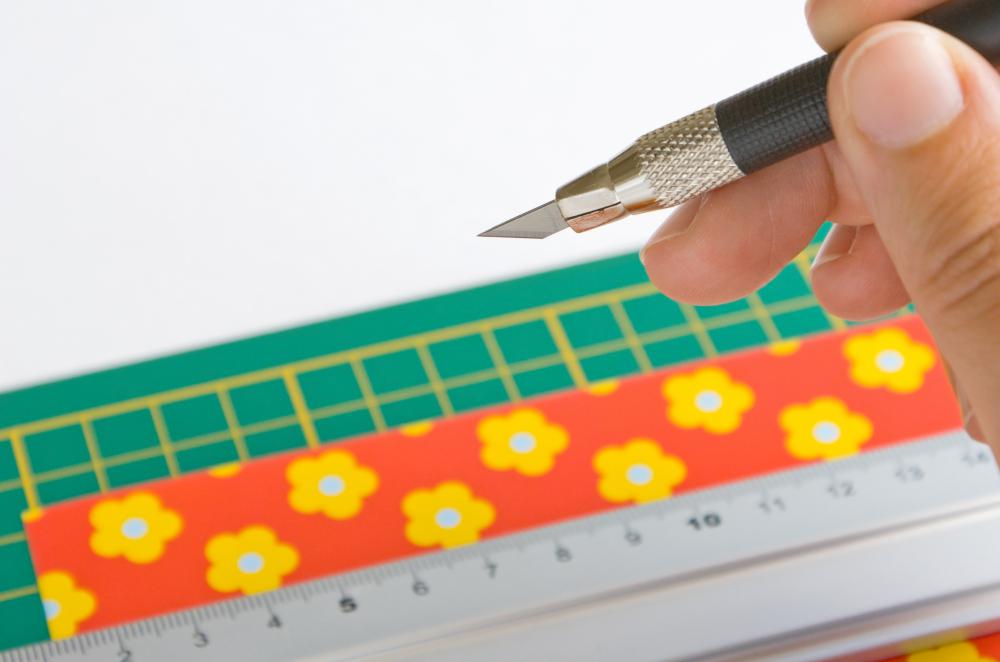 In most cases, it is not necessary to sharpen the blade on the knife. Since the knives easily open for the insertion of a new blade, it is more common to simply replace the old blade with a new one, taking care to dispose of the old blade properly. Replacement blades are often available at craft shops, as well as hardware sections of major discount retail department stores.
As with any type of knife, it is a good idea to use the craft knife carefully, avoiding the placement of the free hand too close to the blade. Also, it is important to make sure the screw holding the body together is always tight. This will prevent the blade from slipping and perhaps causing an accident.
Most types of the craft knife are relatively inexpensive, and will require nothing more than a new blade now and then to remain in working order. As with all tools, it is important to not expose the knife to substances that could corrode the blade or body, and to store away the knife in a secure place when it is not in use.