What is a Corporate Purchase Order?
A corporate purchase order (PO) is a document that is sent by a corporation to a vendor of products or services. It states exactly what is being purchased and at what price. After the vendor receives and accepts the purchase order, it acts as a contract between the corporation and the vendor. Corporate purchase orders make it clear between both parties what is expected and how much it will cost.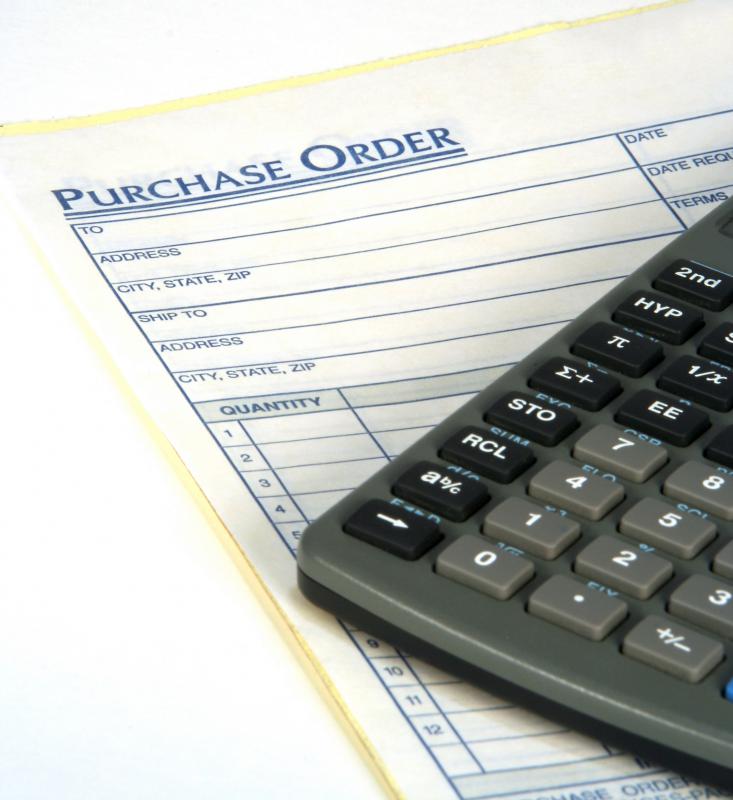 Purchase orders go beyond just methods for placing orders. In most corporations, the purchase order is the first step in an accounting process. Issuing a purchase order usually is done by the accounting department and will create the accounts payable record. It also creates a tracking device for outstanding orders. In corporations that make hundreds or thousands of purchases monthly, this becomes an indispensable tracking mechanism.
From the vendor's perspective, a corporate purchase order provides clarity and an accounting mechanism. Receipt of a corporate purchase order not only gives the vendor a written contract with the buyer, it also becomes the first step in creating an accounts receivables trail. These purchase orders are important when trying to get financing or business loans as the vendor documents how much money will be flowing into the company and when it is expected to be received.
Typical elements of a corporate purchase order include the date; a PO number; the name, address and telephone information of both parties; and a description of the goods and services with pricing and totals. For both the buyer and the seller, the PO number becomes the main tracking mechanism for all orders placed between the two.
A variation of the corporate purchase order is a standing order that creates an order over a period of time. This allows for quantity discounts for products or services that don't have to be delivered all at once. These types of POs typically are for products or services that are delivered periodically over the course of a year. For instance, a purchase order could be issued for monthly delivery of paper supplies or quarterly maintenance of an air conditioning unit.
For smaller corporations, creating a purchase order process might seem like overkill, but after it has been properly executed, it saves time and money. It gives buyers and sellers a PO number that makes tracking orders easy. It also creates a legal document between both parties that guarantees the buyer the price that was negotiated and gives the vendor a document that legally entitles it to the funds owed.