What is a Compression Fracture?
A compression fracture is usually understood to mean a compression fracture of the spine, or vertebral compression fracture. A compression fracture occurs when a number of vertebrae in the spine are broken.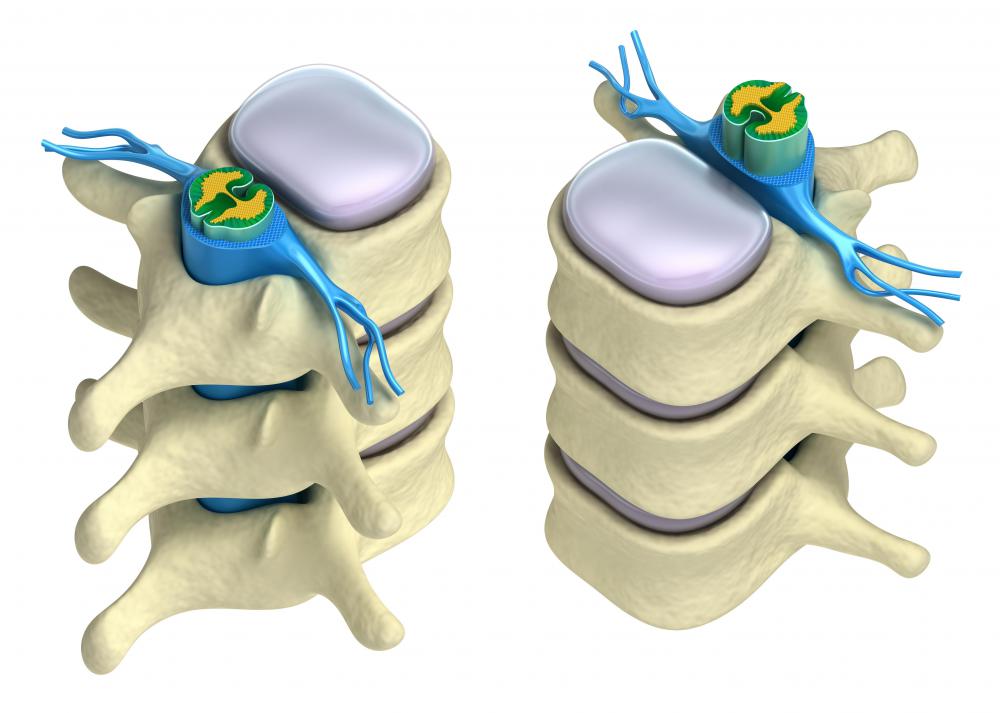 The spine consists of 33 bones, known as vertebrae, separated into four regions. The uppermost seven vertebrae are known as the cervical vertebrae and extend down to the upper chest. The next twelve bones are known as the thoracic vertebrae and extend to the lower back. The next five are the sturdiest and largest, and are known as the lumbar vertebrae, making up the lower back between the hips and chest. The final nine bones are fused into two segments, the coccyx and the sacrum.
A compression fracture can occur throughout the spine, but most commonly affects two or more vertebrae within the lower thoracic and upper lumbar region, sometimes referred to as the thoracolumbar section of the back. A compression fracture is nearly always a serious injury, because the spinal cord is near each of the vertebrae and is at risk whenever they shift. A compression fracture is most likely to be caused by serious trauma to the spine, particularly in the case of falling from an extreme height. Because of the force necessary to cause compression fractures, they often occur in tandem with other injuries, including damage to the spinal cord and severe ligament damage. Nearly one-in-a-thousand people experience a compression fracture at some point in their life, though the level of damage varies greatly.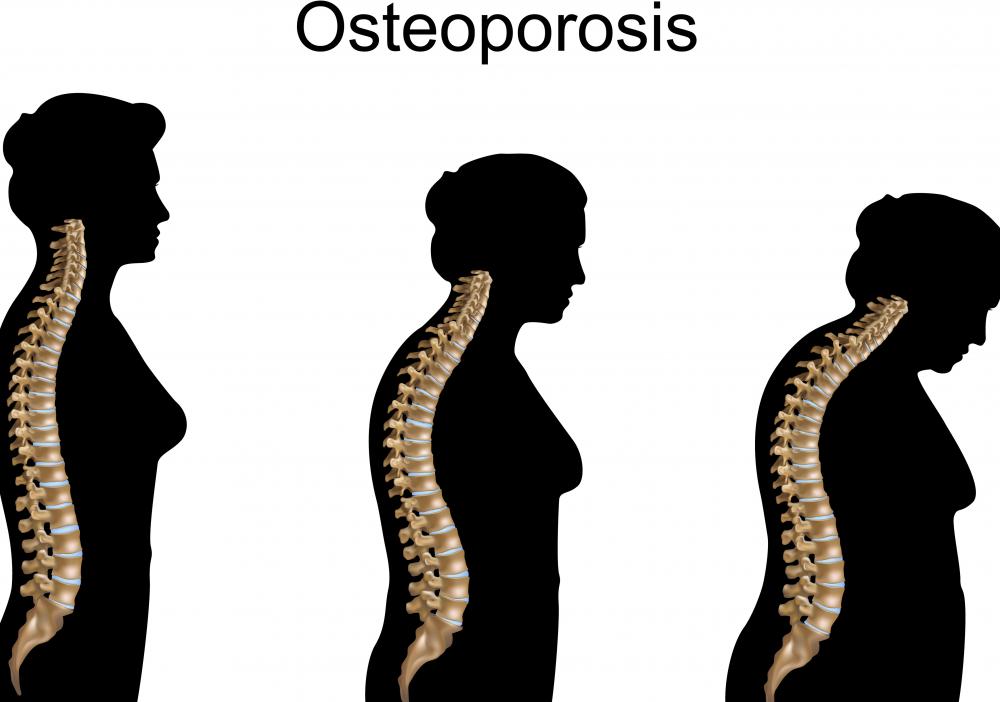 The symptoms of a compression fracture may include severe limitation of motion, a reduction in sensation to the extremities, minor swelling, sharp pain in the lower back and a reduction in height. In addition to these direct consequences, pinching of the spinal cord itself may cause odd tingling or numbness throughout the body. Aside from those experiencing severe spinal trauma, those most at risk for a compression fracture are individuals with osteoporosis. Those with osteoporosis lose bone density, making it easier for the tissue of the vertebrae to collapse in on itself and cause a compression fracture. The worse the osteoporosis, the less trauma will be needed for a compression fracture to occur.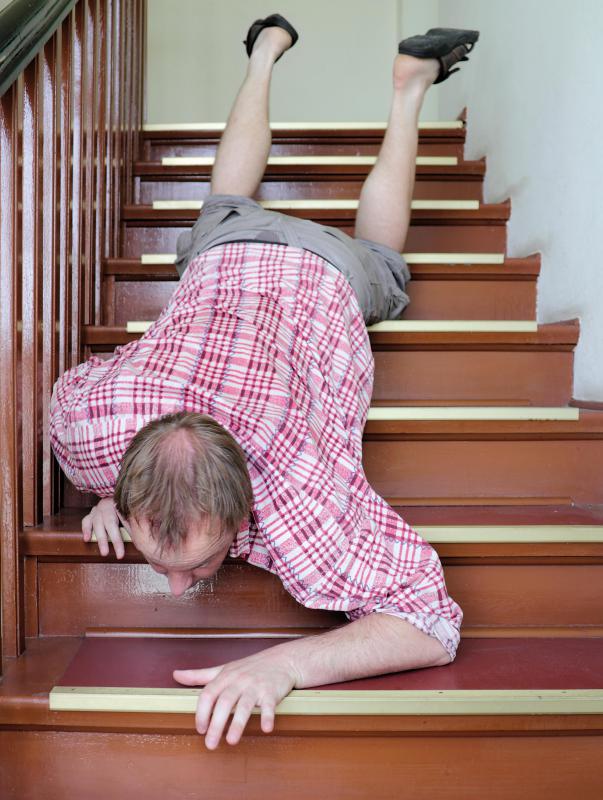 As soon as it becomes apparent that someone has a compression fracture, they should be immobilized to prevent damage to the spinal cord. A rigid, padded surface is ideal, and of course emergency personnel should be immediately notified. In most cases, an operation is unnecessary to heal a compression fracture. Wearing a brace or cast and engaging in minimal activity while taking anti-inflammatories will allow the body to repair damage within six to ten weeks in many cases of stable fractures. If an operation is deemed necessary, steel rods are often used to realign the vertebrae to their correct position and brace them in place. As in the case of all major bone trauma, a program of rehabilitation is recommended.