What is a Compressed Disc?
Also known as a herniated or bulging disc, a compressed disc is a condition in which the integrity of one or more discs have deteriorated to the point that the nerves exiting from the vertebrae are placed under a great deal of pressure. Depending on the severity of the situation, the condition can lead to recurring back pain or cause permanent injury to other parts of the back and spine. Compressed discs are also known as prolapsed, ruptured or slipped discs.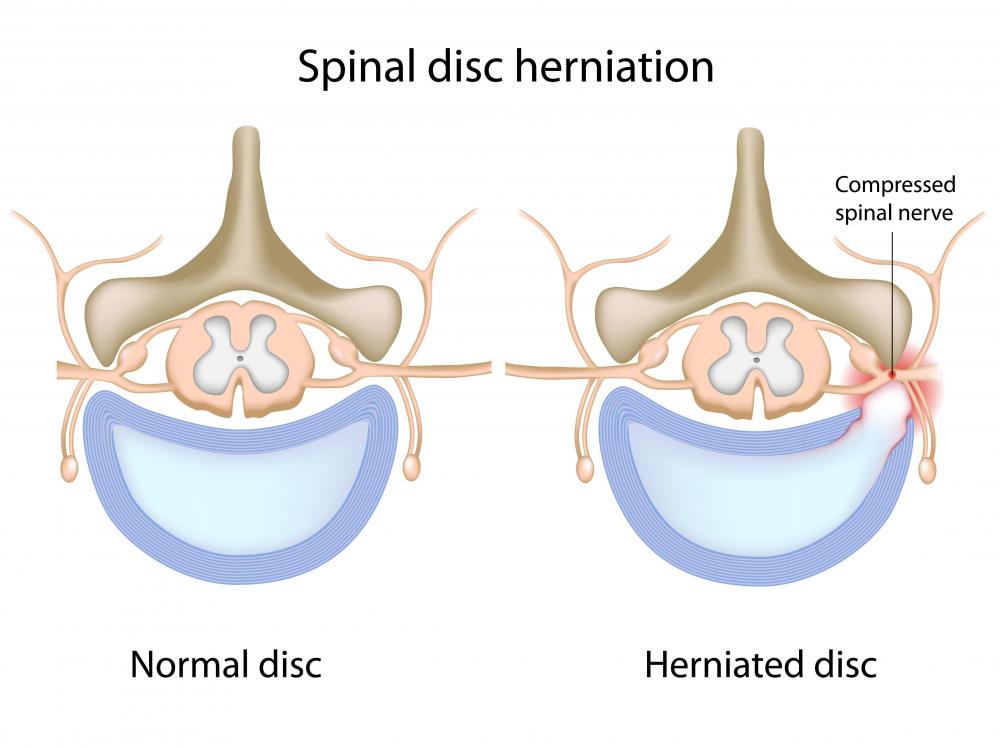 One of the first symptoms that indicate the presence of a compressed disc is a sense of numbness or tingling in the back and legs. In situations where the damaged disc is located in the lower portion of the back, recurring back pain originating in that region is quickly followed by recurrent pain in the buttocks and even into the thighs and legs. A bulging disc in the upper area of the back often causes numbness or pain in the neck, shoulders, and upper arms.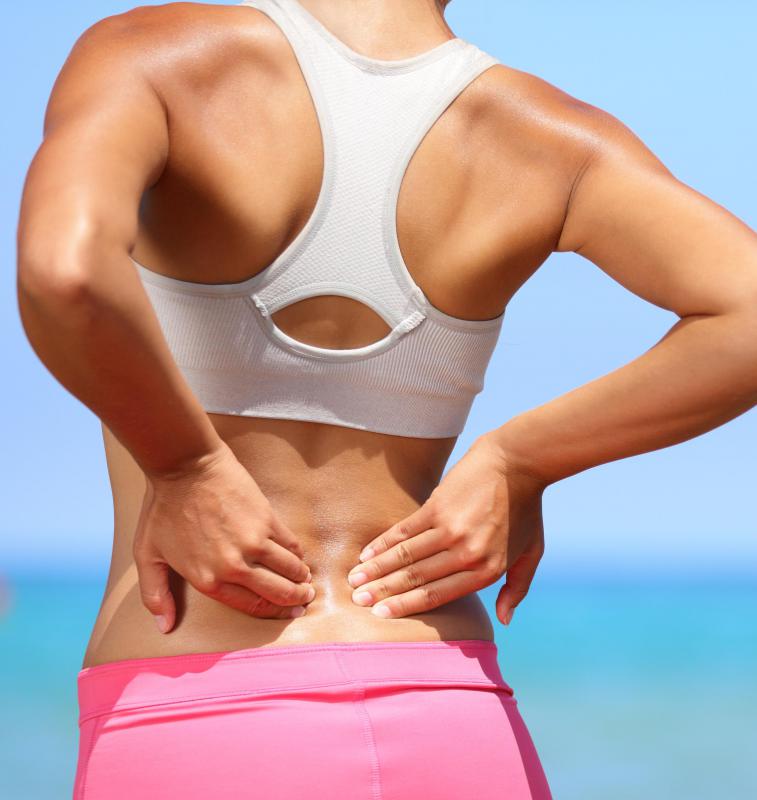 There are several factors that may lead to a compressed disc. One major factor is simply the process of aging. As the elasticity and the ability to retain liquid in the disc is reduced, the potential for a rupture or strain become possible. Other factors such as smoking or a prolonged absence of essential nutrients in the diet can also weaken the integrity of the discs and lead to compression. Men and women who are taller than average are more likely to develop a prolapsed disc, as well as people who carry a great deal of excess weight on their frames. A severe fall can also help create the condition.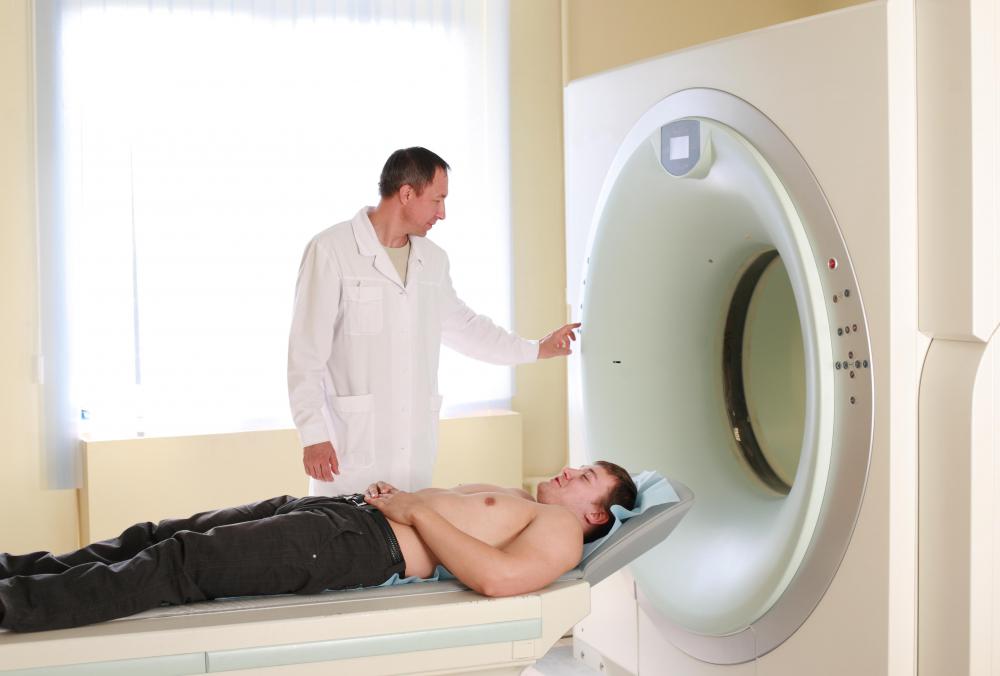 Identifying the locale of a bulging disc, as well as assessing the degree of damage, is usually managed by using some type of imaging process. CT scans, MRIs, and X-rays are all utilized in the effort to locate and evaluate the condition of the damaged disc. Once the health care professional knows the location and the severity of the damage, it is possible to begin treating the situation.
Fortunately, there are a number of methods to treat a bulging disc when the amount of damage is minimal. Medications to relieve inflammation as well as drugs to manage pain are common tools. Wearing a brace or spending some time in traction may help relieve pressure on the nerves affected. Hydrotherapy, heat therapy, and cold therapy are all utilized in different situations to help restore a healthy level of function to the spinal area.
However, there are instances when a compressed disc requires surgery in order to alleviate pain and restore some amount of proper function. For the most part, the goal of the surgery is to minimize the irritation of the spinal nerves and thus alleviate as much of the recurring pain as possible. When combined with various types of rehabilitation therapy, it is possible to regain an equitable quality of life that is not encumbered with constant pain.