What is a Compost Tumbler?
If you have a flower garden, grass or a vegetable garden, a compost tumbler can be a very sound investment. It is basically a bin that you spin around to keep your fertilizer turned without the need for backbreaking pitchfork work. You simply spin the bin and your compost is mixed! There are many other advantages to buying a compost tumbler.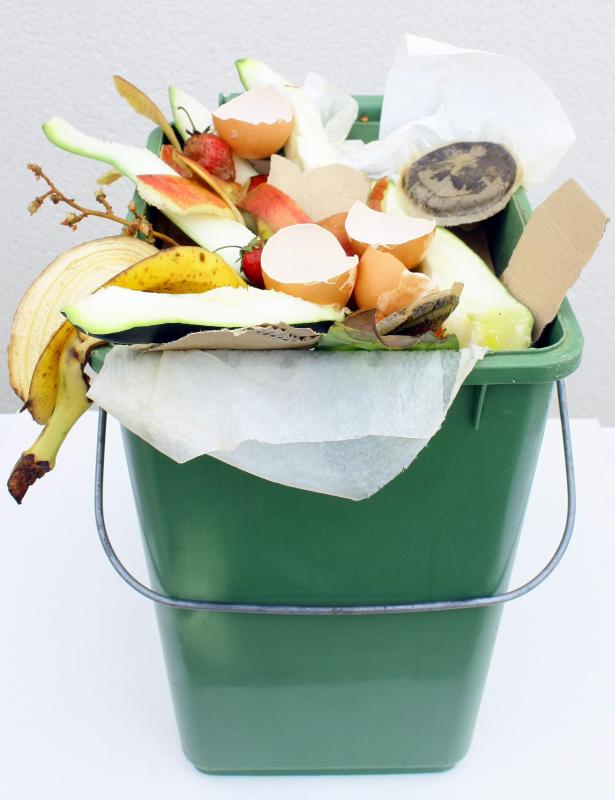 No one wants a huge pile of compost sitting in his or her garden. The compost tumbler can be placed in a discreet part of the garden. Compost tumblers also come in a variety of sizes and designs to compliment your personal taste. Most compost tumblers come with attached wheels, making them easier to move around the garden. Instead of lugging a pitchfork full of compost, you can move the compost tumbler to the desired area and empty the compost directly.
A big problem with compost left out in the open air is that it dries quickly in hot weather. Compost needs to be kept damp, and this is easy to achieve with a compost tumbler. If the weather is wet, the compost kept in the tumbler will not become heavy with water. Another plus, especially for the neighbors, is that the compost tumbler eradicates the smell of open-air fertilizer. Any smell from the compost will be kept locked inside the bin.
The compost tumbler will also be a great deterrent for pets or animals that roam around your garden. A compost tumbler also makes it easy to collect compost liquid or, as it is sometimes known, compost tea. This is not some new age type of drink; it is a nutrient filled liquid produced by compost. It can easily be drained from the tumbler and used on your flowers, vegetables or grass. The compost tumbler can also be set to disperse the liquid straight into the ground.
With the turn of a handle, your compost will be aired and mixed. The tumbler makes compost ready to use more quickly than an open-air pile of compost. Depending on its size, the compost tumbler has the capability to produce up to 900 pounds (408 kg) of compost in a year. Compost tumblers are an inexpensive, environmentally friendly way to keep your garden looking good.