A claimant is someone who files to receive benefits. A classic example of a claimant might be someone who has become unemployed, and who can thus file for unemployment benefits from the government. Usually, when a claimant files a claim, evidence must be presented to verify the claimant's identity and support the claim. If a claim is denied, the claimant may have legal options, including taking the case to court.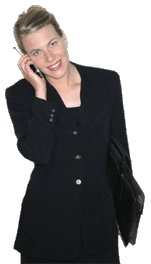 Claimants have some sort of legal claim on something such as an insurance policy, an estate, a government benefits program, or so forth. Eligibility standards for claimants vary, depending on the situation. Someone who has a claim on an estate, for example, would need to submit proof that she or he is owned monies under the estate; a funeral director, for example, would be a claimant on an estate. Someone claiming benefits under insurance would need to demonstrate that a situation for which benefits would kick in has occurred, and is covered by the policy.
In many cases, standardized forms are present for claimants to use to make a claim. The form is used to provide basic details about the situation and the claimant which can be used to determine eligibility. For example, if a claim on a car insurance policy included the note that the claimant was driving recklessly at the time, the damage might not be covered under the terms of the policy. Assuming that the claim appears to be legitimate, benefits can be issued under the terms of the benefit agreement.
If a claim is denied, the claimant usually has the right to appeal, asking for another review of the case by another party. During the appeal phase, claimants may be able to submit more supporting information, and a deeper investigation may be conducted by the organization attempting to deny the claim. Once an appeal has been exhausted, the claimant either needs to accept the decision, or take the case to court, demanding legal remedy. A lawyer can review the case to determine whether or not a court case would be productive.
Claimants would do well to be well organized when filing claims. Organizations such as insurance companies prefer to avoid making payouts, if possible, and errors or gaps in the information on a claim can lead to a denial. Some people like to ask for professional assistance with filing claims to ensure that the process will go smoothly.