What is a Cash Flow System?
A cash flow system is a management system that allows an administrator or manager to closely monitor cash flow and ensure that it is adequate. While businesses make money by buying and selling products or services, the cash that's coming in is often very important. Customers may only be required to pay every so often, but bills and payroll may need to be paid before those payments are received.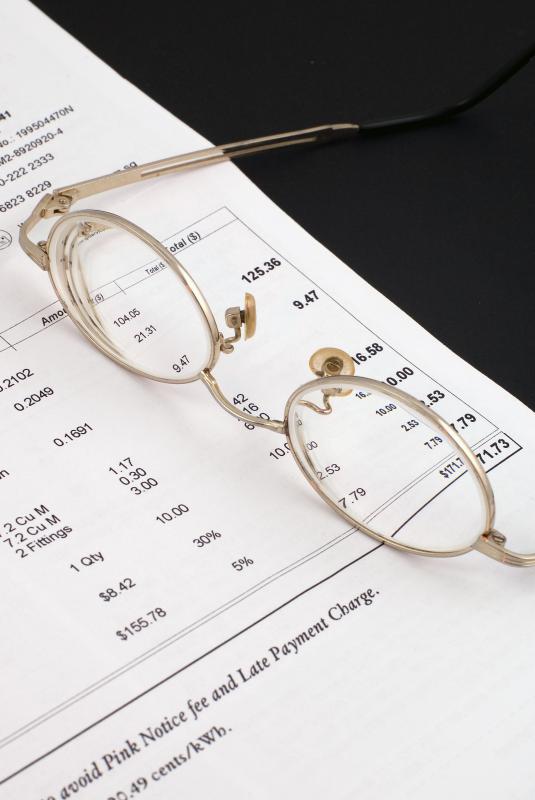 For small businesses that have just a few employees, managing a cash flow system may be an easy thing, but if and when the company starts to grow, it can quickly become more difficult. Employees depend on the money they are paid, and if it is not there because there is not enough for payroll, that will not only affect morale but could lead to high turnover. Bills that cannot be paid could stop suppliers from delivering. Even if the business model is solid, if cash flow is a problem, the company could be in serious trouble.
A good cash flow system will look at all of these issues, paying particular attention to accounts receivable, money owed to the business, and accounts payable, money the business owes someone else, such as a supplier or utility. Payroll may also fall under accounts receivable, but this portion of the business is usually devoted to outside accounts. There may be a way to manage these accounts, such as restructuring billing cycles, so that the company receives more of a steady inflow and outflow.
Money management of cash on hand is also important. Saving that money for use as a temporary measure to pay bills until it can be replenished is a common strategy. This is often called a reserve fund, and it is used until the cash flow can replenish it, acting much like a reservoir in a water system. The money may be kept in an interest-bearing account to create even a little residual income for the company. The reserve fund is not an emergency account, but a part of the system.
Those having trouble coming up with an adequate cash flow system on their own have a couple of different options. A cash flow analysis done by a business financial consultant could be done to help set up a system tailor-made for a business. There is also software available that can handle some of these tasks, though this often requires the user to have some skills with cash flow.