What is a Business Intelligence Manager?
A business intelligence manager is a position found at many levels in large organizations or publicly held companies. This position works in tandem with the project management tasks within the organization. This manager will coordinate activities such as resource acquisition, budgeting, financial management and working with other management members to accomplish tasks and activities. A primary focus for this position is deliverables, which includes producing or achieving stated goals.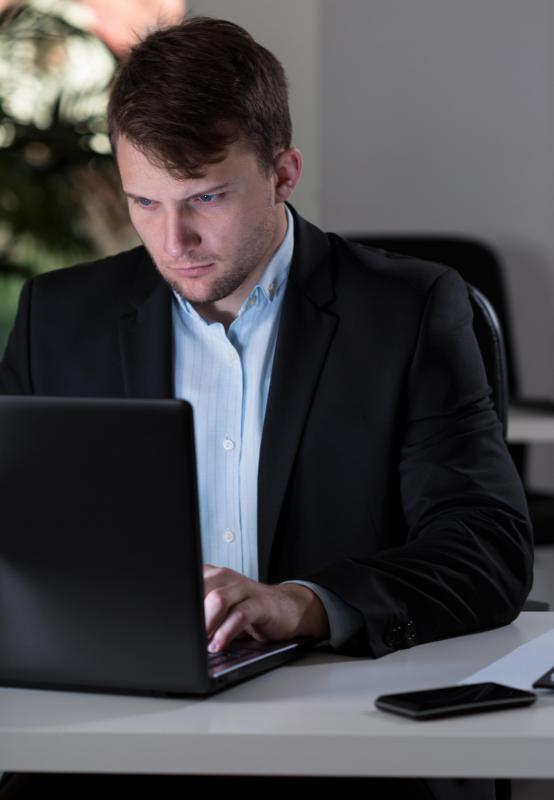 The Information Age requires firms and organizations to capture data and information from internal and external sources. A top-level business intelligence manager is typically responsible for setting the tone on information gathering. This information is disseminated to the parties responsible for using it to the company's benefit. In most organizations, tasks and activities relate to individual projects. This helps provide a focused approach when working in a company.
Companies can employ numerous positions within their organization that gather information. Some companies may decide to hire one business intelligence manager for each major department, with each answering to the executive manager responsible for this business task. When companies create their organizational structure according to department or division, the intelligence manager will have both a technical background in their field, along with the skills for gathering and disseminating information.
The business intelligence manager will often work with the company's computer system and software in order to maximize information gathered by the company. This system is a primary tool for collecting data, creating performance metrics, presenting information for short- and long-term projects and other tasks under the intelligence manager.
Smaller companies do not often have the resources or personnel for a business intelligence manager. However, these businesses can hire an external management consultant who can provide these services for the company. Businesses who do not have personnel with a background in intelligence management can also hire an outside consultant. This consultant can also train the company's personnel on how to gather and disseminate information.
Having a single position for intelligence and information gathering assures the company that little to no important facts or data go unnoticed by the company. This can result in a significant change to a company's organizational structure or corporate culture. Many departments and divisions may have managers or professionals who do not prefer an individual outside their normal operations. This may require departmental managers to add another layer or position into their operations to improve the information flow throughout the organization.