What is a Bubble Echocardiogram?
A bubble echocardiogram is a procedure which is designed to give a doctor an idea of how well someone's heart is functioning. This medical test may be ordered for a patient who appears to be experiencing problems related to the physical function of the heart, such as leaky valves or an oversized heart. Very few risks are associated with a bubble echocardiogram, and the procedure is virtually painless. A patient's doctor or cardiologist will usually discuss the procedure and its possible outcomes with a patient before the bubble echocardiogram is performed.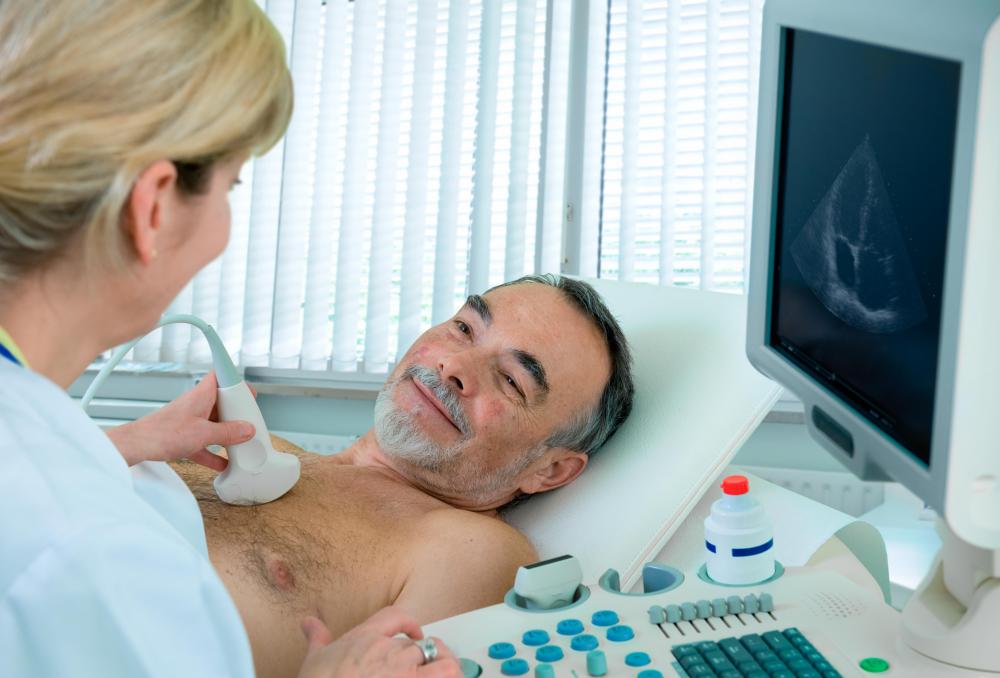 In a traditional echocardiogram, the patient's heart is ultrasounded to create a picture of the heart, allowing medical professionals to assess the condition of the heart without the need for invasive surgery. The test is typically performed by an ultrasound technician, who may record the procedure or print out specific images which may be of interest to a physician. In a bubble echocardiogram, the echocardiogram is performed, and then a bubble of saline is injected into a vein in the arm.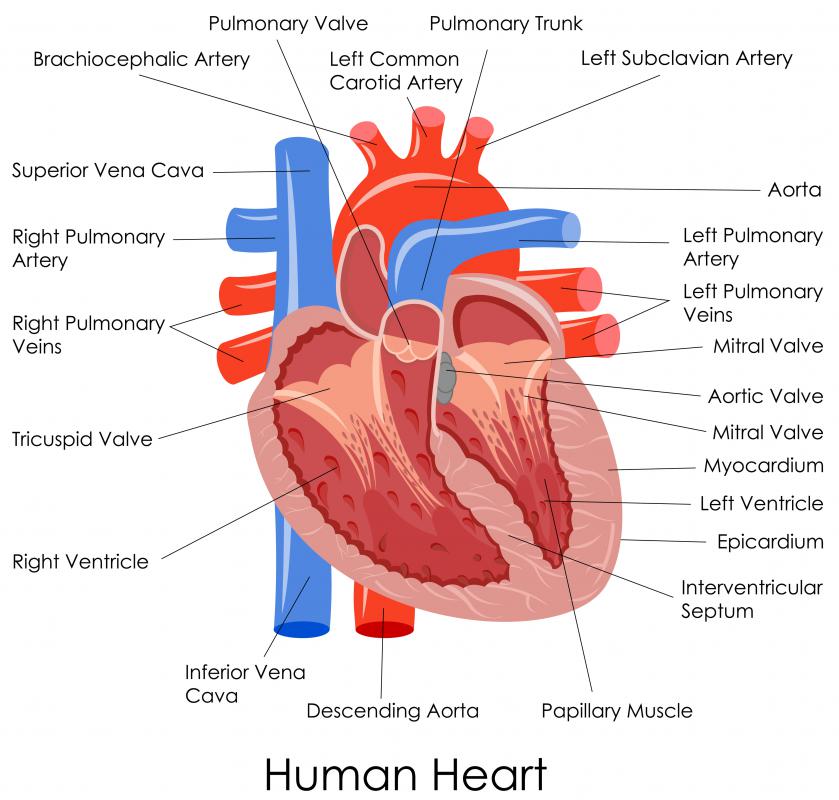 As the saline moves through the heart, the ultrasound technician follows it. The saline makes certain heart functions more visible, highlighting problems in the left ventricle, the major pumping area of the heart, along with issues with the valves. The saline ultimately dissipates harmlessly into the blood, and is eventually expressed by the body along with other waste materials.
From start to finish, a bubble echocardiogram usually takes around half an hour. The patient is usually asked to remove his or her top so that a clearer image can be generated, and the procedure starts with the application of conductive gel to the area of interest. This gel helps the ultrasound machine generate a clearer picture. Some discomfort is associated with the injection of saline, but beyond that, a bubble echocardiogram should not cause pain or complications for the patient.
Having an imaging study of your heart is not something to be immediately concerned about, as results can be quite varied, and you have a number of options when it comes to responding to test results. It is important to stay relaxed and calm during such procedures, even if you are worried, to ensure that tension does not not interfere with test results. Your doctor may take a day or two to review the results of the bubble echocardiogram before discussing them with you.