What is a Brokerage Company?
A brokerage company is a business whose purpose is to act as a liaison between buyers and sellers. Essentially, this company matches people or businesses with products or services to sell with people or businesses who are hoping to buy those things. In exchange for its services, a brokerage company typically receives a commission. The size of the commission usually depends on the item or service for sale and the final price the buyer pays. Even small transactions can add up to significant earnings if numerous sales are completed in a given period.
In some transactions, the seller is responsible for paying a brokerage company its commission. This may be the case when a brokerage helps to sell franchises, for example. In others, the buyer may pay the commission. This may happen with certain types of investment sales. Some transactions result in commissions from both the buyer and the seller, however.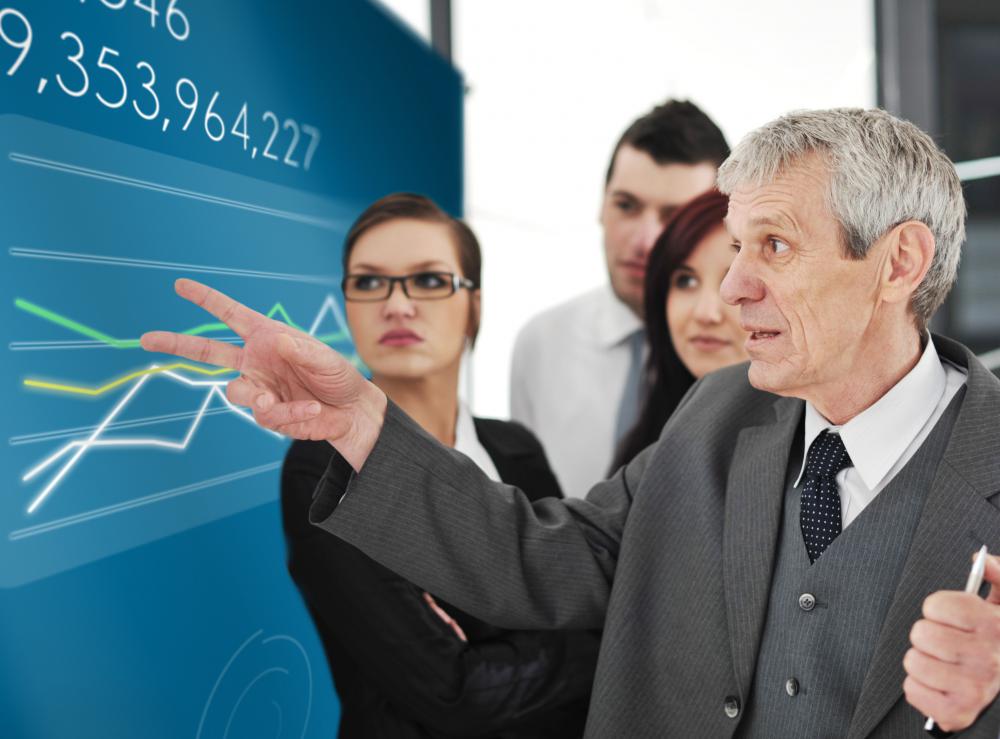 Typically, a brokerage company doesn't merely match sellers with interested buyers, though this may happen in some cases. Instead, the brokerage company usually handles the transaction, including the processing of any required paperwork and collecting money that is due. This type of company may collect its commission before passing the money along to the seller or after the seller has taken its portion of the transaction money.
Many people are most familiar with the type of brokerage company that facilitates the buying and selling of stocks and other types of investments. These types of companies typically collect their commissions from the people who buy or sell shares. The amount of commissions these companies collect can vary widely, depending on the amount of the sale or purchase and the brokerage itself. For example, traditional brokerage companies tend to offer more investment advice and may even make decisions for the consumer, if given authorization. Commissions tend to be higher in such situations.
Other investment brokerages are often referred to as discount brokerages. They provide less help and advice. In exchange for doing their own research and not requiring advice, consumers typically pay lower commissions. Some discount brokerages may even charge per-transaction fees instead of a percentage-based amount.
Another type of brokerage company is a freight brokerage company. This company does not facilitate investment transactions. Instead, it connects people who have freight to ship with those who provide shipping services. As with other brokerage companies, freight brokers collect commissions for their work.