What is a Breast Abscess?
A breast abscess is a pus-filled area within the breast. This pus-filled space can develop just below the skin or deeper inside the breast, and most are caused by bacterial infection. Abscesses most commonly occur in women who are lactating following childbirth, but they occasionally occur in women who are not lactating.
Women with abscesses might notice redness, swelling or hardening of their breast tissue. A breast abscess also can form a breast lump that might be noticeable. In some cases, a woman might experience pain or discharge from her nipple. With more severe cases, a woman could experience flu-like symptoms, including fever or vomiting.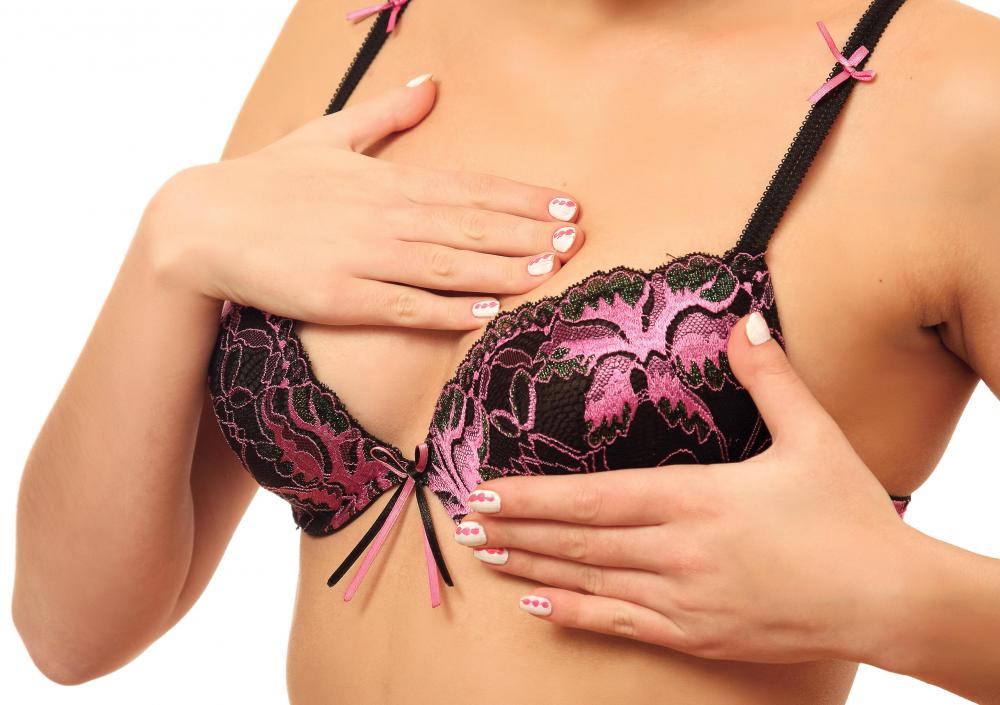 For women who are breastfeeding, a breast abscess might form following mastitis, or breast infection. Mastitis typically occurs when bacteria is able to enter the mother's breast through cracked nipples or milk ducts. Bacteria that are already present on a person's skin are then able to enter into the mother's body, multiply and cause infection. If mastitis is not properly treated, a breast abscess can form. Mastitis can occur in women who are not breastfeeding, but it is much more rare.
Another common cause of an abscess for nursing mothers is a plugged milk duct. When a milk duct leading to the nipple becomes plugged, it can cause a tender lump in the breast. If the duct is not treated and unplugged, it can lead to an infection or development of a breast abscess.
A physician typically can diagnose a breast abscess with a physical examination and patient description of symptoms. In some cases, the doctor might need to take an ultrasound to identify abscesses that are deeper below the skin's surface. Treatment for a breast abscess typically involves a course of antibiotics to fight infection. For more severe abscesses, the doctor might need to drain the pus from the breast surgically. A physician likely will encourage the mother to continue emptying the milk from her breasts, either by breastfeeding or by using a pump.
Breastfeeding mothers can work to prevent mastitis, plugged milk ducts and subsequent breast abscesses. Women should take care to keep their nipples from becoming cracked or damaged. Nursing mothers should feed their infants frequently to prevent breast engorgement and complications. Mothers also should practice correct breastfeeding techniques and seek help from a lactation consultant if they are having trouble or if the infant is unable to latch properly.
Women who suspect they might have mastitis or plugged milk ducts should contact a health care professional before the problem can turn into a breast abscess. Early treatment can often help women avoid more severe infections. A breastfeeding mother should continue to nurse unless her doctor tells her otherwise.