When a bolt is placed into an extremely hard surface, it may require a bolt sleeve for protection. This sleeve is designed to support the bolt with an outer metal shell casing, while providing a threaded surface for tightening purposes. This type of sleeve is typically used in concrete and brick, which do not support drilling with a threaded bolt.
Bolt sleeves are often used for many deck installations. When a deck is mounted to a concrete or cinderblock building, it must be connected with a bolt sleeve. This bolt is drilled into the concrete wall and provides a method for attaching the mounting boards of the deck.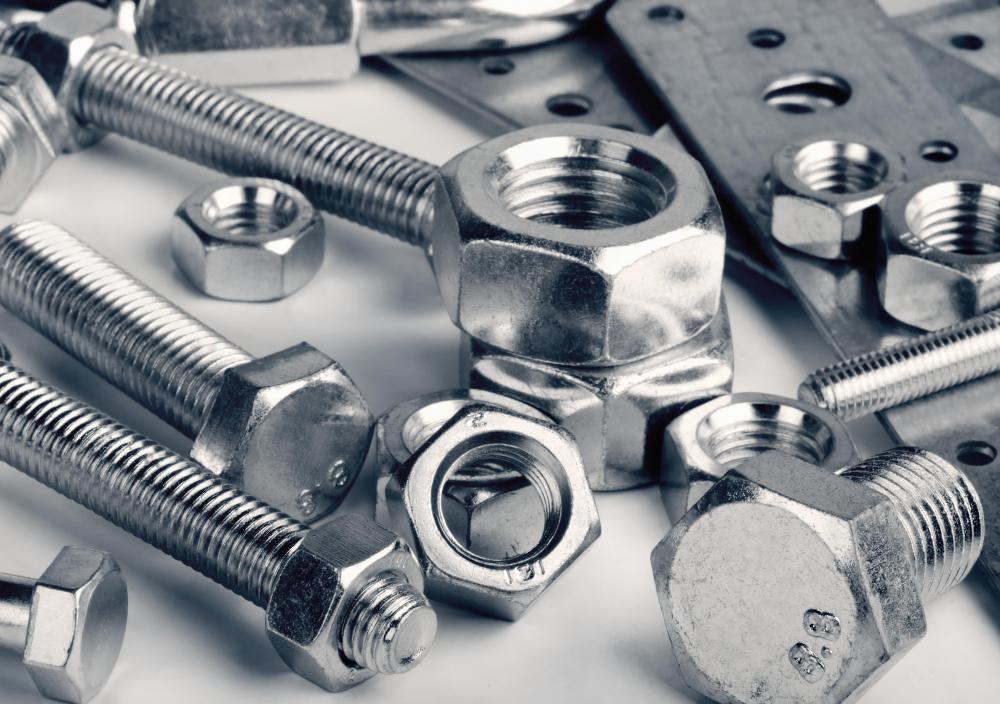 Anchor bolts are also used for installing deck footers. The footers are the primary structure device for supporting the deck joist to the ground. Most deck footers are attached to concrete with special J-bolt sleeves. These bolts secure the deck posts into the concrete foundation.
The bolt sleeve is typically used for applications that require drilling in concrete or stone material. A good example of this is a pool cover over a concrete surface. The anchored bolts are used to secure the pool cover tight over the concrete area.
An expansion bolt sleeve is a special sleeve that expands when the bolt is tightened. This design is similar to a picture frame wall mounting screw. When the bolt is tightened, the outer sleeve expands into the drilled surface.
Rock climbers use special climbing bolts with an expansion mechanism. These rock climbing bolts have a collapsing sleeve that can be placed into small cracks within rocks. The bolt sleeve expands to ensure the bolt will not disengage with heavy weight. These climbing bolts are designed to support the mountain climber in the event of a fall.
Stone bolts are special bolt sleeves that are used for securing stone structures. This bolt sleeve is typically used in excavation and mining. It can be attached to a mesh fence to support the rock structure and catch falling material.
Anchor bolts are available with many head designs. These include hex, nut, and screw head designs. The head design typically depends on the implementation desired. Nut designs are stronger, but have a protruding head after tightening.