What is a Benign Breast Tumor?
A benign breast tumor is an area of abnormal cell growth in the breast which is not considered to be cancerous. A very high percentage of breast lumps turn out to be benign, meaning that they should cause few or no health problems to the owner of the breast, but all breast lumps should be examined by a doctor to check for malignancies. Monthly breast self exams are strongly recommended for all women, so that changes in the breast tissue can be detected as early as possible. Mammograms for cancer screening purposes are also recommended for older women.
Tumors are caused by a genetic defect in a cell which causes it to multiply uncontrollably, leading to the formation of a lump of tissue. In some cases, tumors are benign, with little risk of spreading to neighboring organs, and some check on their growth. Benign tumors can still cause health problems, depending on their location, and they may also be viewed as cosmetic defects. Malignant tumors, on the other hand, have the potential to metastasize, and they grow very rapidly and aggressively.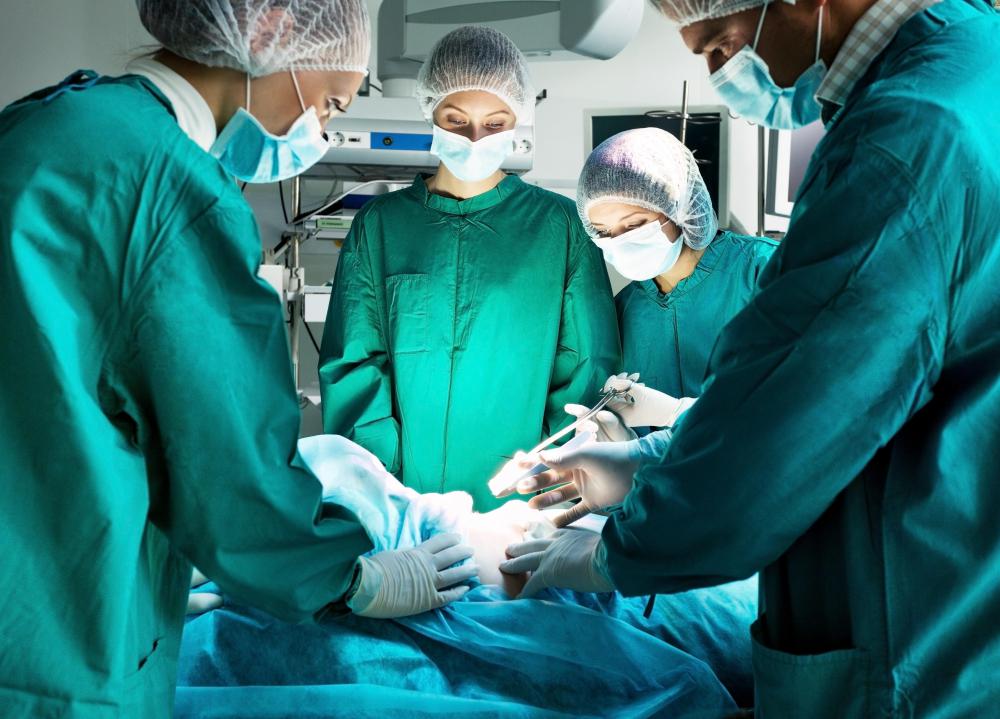 There are several different forms of benign breast tumors, including phyllodes tumors, granular cell tumors, papillomas, and fibroadenomas. All of these benign growths can cause lumps in the breast or around the milk duct. Classically, a benign breast tumor has smooth edges when it is palpated, and it can be moved around in the breast tissue. Some women also experience fibrocystic changes, lumps in their breasts which wax and wane with the menstrual cycle.
Many breasts naturally have a few lumps, and sometimes it can be difficult to discern the precise nature of a lump. In these cases, a doctor may request a breast biopsy. Breast biopsies are used to collect a small sample of the suspected tumor, so that it can be examined under a microscope by a pathologist. The pathologist can determine whether the lump is benign or malignant, and a treatment plan can be developed accordingly.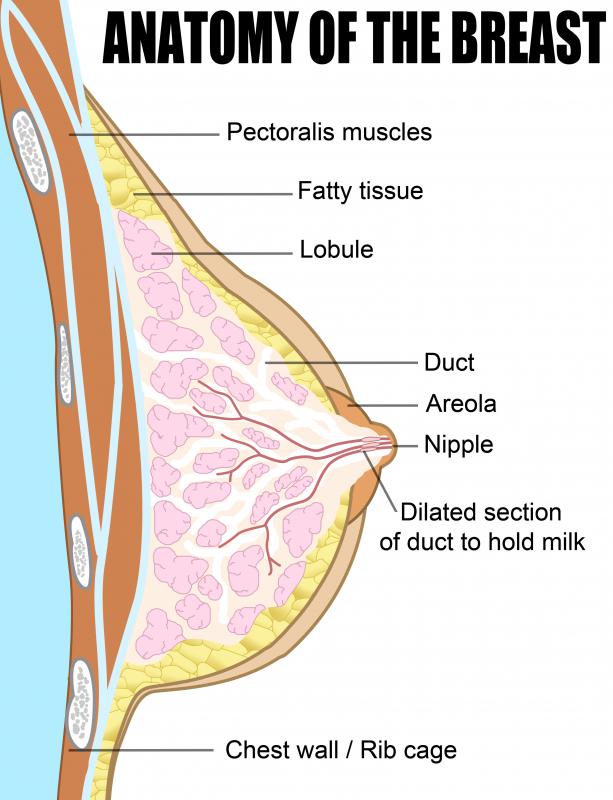 Although a benign breast tumor is not cancerous, it can cause pain, irritation, or discomfort. Some women choose to have benign tumors removed in a lumpectomy procedure. Some lumps may also indicate an increased risk of developing breast cancer, in which case routine follow-up exams may be recommended to monitor the breast closely for any changes. A doctor can discuss a benign breast tumor and its implications with patients on an individual basis.