A belt guard is a metal plate that protects hands and clothes from getting caught in a machine's rapidly spinning belt drive. This simple safety device comes in many sizes and shapes in order to accommodate various mechanical belts. From small drill presses to massive factory conveyors, these precautionary belt guards often are required by law.
A belt system is one of the simplest mechanical operations in use and has been utilized for hundreds of years by the manufacturing industry. The basic design is that one half is a large wheel attached to a motor and the other half is a smaller wheel attached to tool, frequently a drill, saw or conveyor line. These two wheels are attached by a belt, much like the fan system in an automobile engine. The motor wheel turns the tool's wheel rapidly, creating a safety hazard, and the belt guard provides protection to nearby workers.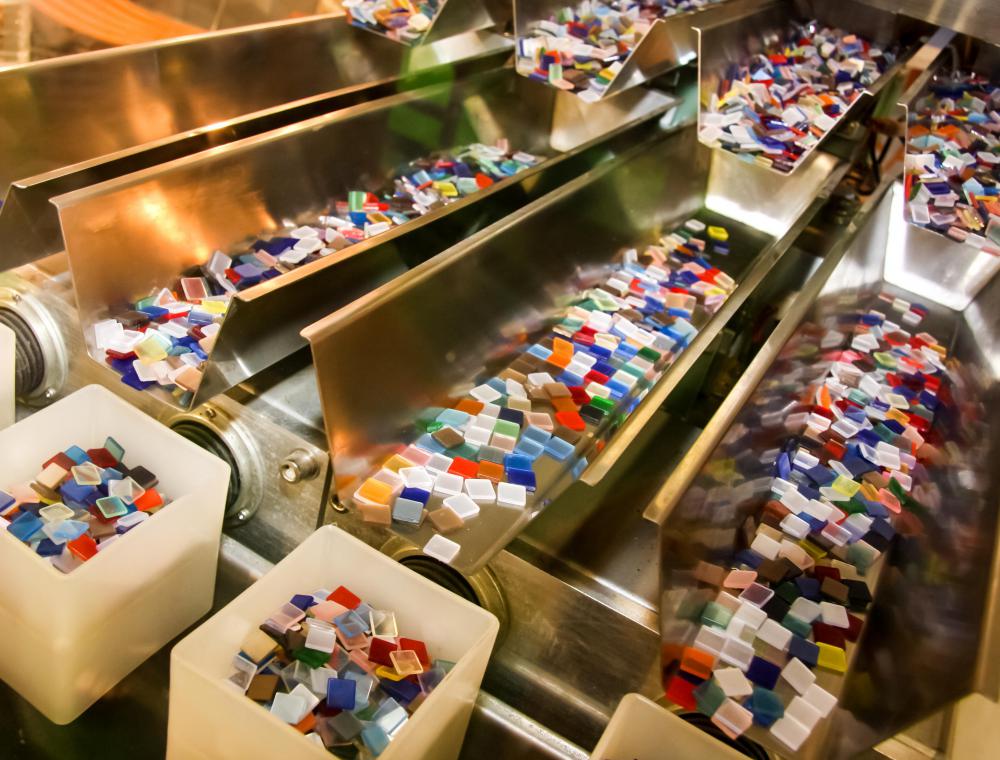 There are three main safety concerns that a belt guard helps eliminate when machinery is functioning. The primary concern is to keep fingers from being injured by getting unexpectedly caught between the belt and wheel, because this could, depending on the size and speed of the machine, result in serious injury. Another way that belt guards keep operators safe is by preventing loose fitting clothing from getting caught up in the wheels. One often overlooked concern is a worker's long hair, because this easily can become intertwined with the spinning mechanism and cause great pain and injury.
Most commonly, a belt guard is a solid piece of metal that contours to the belts and wheels. Drilling rigs, power saws and conveyors all have belts of different sizes, and guards span the entire distance, usually being an oblong shape to accommodate for the large and small wheels. The guard also comes down along the sides to be flush with the machinery, eliminating any openings. Sometimes, the belts need to be visually monitored or need air circulation to keep cool. In these cases, perforated or fence-like metals are used, but the openings provide less security.
Every country is different in its safety requirements for mechanical motors and belts. Some governments require belt guards in factories, some insurance companies actually make more requests than governments, and many companies are self-policed in order to prevent employee injuries. In any case, a simple belt guard attachment helps keep workers safe.