The term "banner maker" typically refers to one of two things: a piece of machinery used in printing large banners, or software or companies used to create banners for Internet websites. Physical banner makers are often used in professional printing shops and can be used to create large banners and print images or text at large sizes. Digital banner makers, on the other hand, are software programs that can be used by professionals or home users to create banners for use on websites. These banners often incorporate text, images, and minor animations such as flashing colors or image slideshows. Banner maker companies can be hired to produce more unique and unusual banners as well.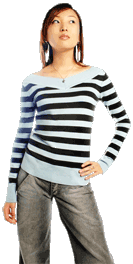 A banner maker found in a commercial printing shop is a large machine used to print images or text at very large sizes. These machines can potentially be used for a number of different projects, from printing posters and large advertisements to printing blueprints and other professional images. Banner maker machines are typically quite expensive and so are not usually found in offices or other environments that may have standard-sized printers. These machines are designed to be able to print images at very high resolutions to maintain quality in large sizes, and to be able to process sheets of paper or vinyl that are of irregular and large size.
Digital banner maker programs, on the other hand, are computer programs that can be used to create a banner for an Internet website. Banners typically exist at the top or bottom of a site and serve as the visual "welcome" to visitors at a website. They will indicate the name of the website, as well as a catchphrase or other terms that may indicate the purpose of the website to new visitors. A banner maker program can be used to create this type of banner in a way that is quick and easy.
There are also banner maker companies that provide services to other businesses in the creation of unique and dynamic banners for websites. These types of companies often work in graphic design and website design, though they may specialize in other fields as well. Banners produced by these companies are often more flashy and provide visitors to a website with a more memorable visual experience. Since the banner on a website is often one of the first things a person sees, banners can be a worthwhile investment by a company looking to draw more attention and traffic to its website.