A baldric is a belt which is worn over the shoulder and crossed over the chest and back. Baldrics are intended to support weapons, classically swords, or accessories such as horns. The baldric is an ancient accessory, with works of art dating back thousands of years depicting people wearing baldrics. In addition to being used to hold weapons, the baldric has also been historically adapted for other purposes.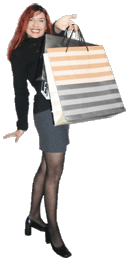 The baldric looks like a sash, and when it is worn without a weapon it is in fact often referred to as a sash. While the accessory was originally designed to be practical, people quickly started decorating their baldrics to make them ornamental as well as functional. Some ceremonial baldrics worn for state occasions and other major events like weddings were embroidered, beaded, or otherwise decorated and carried ceremonial swords or no sword at all.
The design of the baldric allows easy access to a sword or another weapon, but it's also very practical. It allows the weapon to rest at the hip while providing support. Unlike a belt which goes around the waist, a baldric will not sag or ride down, and it distributes the weight of the weapon more evenly to reduce strain on the body. In addition, things can be clipped to the sash as it crosses the chest, allowing for the storage of multiple items.
Designs similar to the baldric were developed for people to carry bags, baskets, and other equipment, relying on the strap to distribute the weight while holding attached objects firmly in place. While the baldric was traditionally made from leather, people used other materials such as fabrics as well, especially when leather was not readily accessible. In the television series Star Trek some characters even wore baldrics made from chain mail, a somewhat unusual but very distinctive design. The accessory was typically designed to be worn over an outer shirt, but under coverings like jackets and cloaks.
Several companies make baldrics which are used for costuming and reenactments. There are also regions of the world where they are still worn practically, including in the ceremonial dress of several militaries and service organizations. Descendants of the baldric can also be seen in snug fitted bags which are supported by a strap which is worn over the shoulder and chest, and one variant on the basic design includes two sashes which criss-cross to provide more even distribution of weight.