What Falls Under Supreme Court Jurisdiction?
A court's ability to hear a case is known as its jurisdiction. In the United States (US), federal Supreme Court jurisdiction is limited. Its original jurisdiction includes cases such as those involving disputes between states, disputes of which the US is a named party, and cases involving US citizens and foreign entities.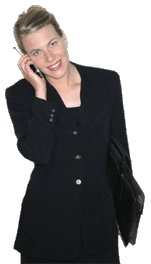 To understand Supreme Court jurisdiction, it is important to understand a term known as original jurisdiction. This refers to the ability of a court to be the first to hear a case. For example, the Supreme Court has original jurisdiction in any case that involves a dispute in which the US government is a party.
This includes cases in which the federal government is named as a plaintiff and those that involve the US as a defendant. This is true despite who the opposing party is. The Supreme Court could, therefore, hear a case in which the US is suing a state or one in which a foreign visitor is suing the US.
When one state wants to sue another state, this is done in the Supreme Court. In these instances, the need for federal intervention exists because one state's government does not have the authority to impose or enforce judgment against any other state. Disputes that involve citizens from one state suing another state government fall under the Supreme Court's original jurisdiction.
In some instances, the Supreme Court has original jurisdiction between individuals. This includes instances where the people are residents of different states. It also includes instances when the dispute involves a foreign entity. Maritime cases and those involving admiralty are within the Supreme Court's jurisdiction. Cases in this category usually involve issues that involve bodies of water or activities conducted in such spaces.
Cases that involve some federal representatives also fall under Supreme Court jurisdiction. According to the Constitution, the federal representatives over whom the Supreme Court has original jurisdiction, include ambassadors, consuls, and certain ministers. There are no specifications limiting which types of cases involving these individuals the Supreme Court is allowed to hear.
Supreme Court jurisdiction also includes appellate powers. Cases which have been unsatisfactorily decided in other courts may later be heard by the Supreme Court if they have traveled the appropriate path of appeals. This is true whether the case originated in a state or federal court. In these instances, however, the Supreme Court has the authority to decide which cases it wishes to hear.