What Factors Affect a Sufficient Levofloxacin Dose?
Levofloxacin is a type of medication known as a broad spectrum antibiotic. It can be used to treat a variety of bacterial infections, and is sometimes used to prevent the onset of infection after exposure to germs. Often, the type of infection being treated determines a proper levofloxacin dose. Other factors may influence the appropriate dose, however, such as other health conditions that an individual might have.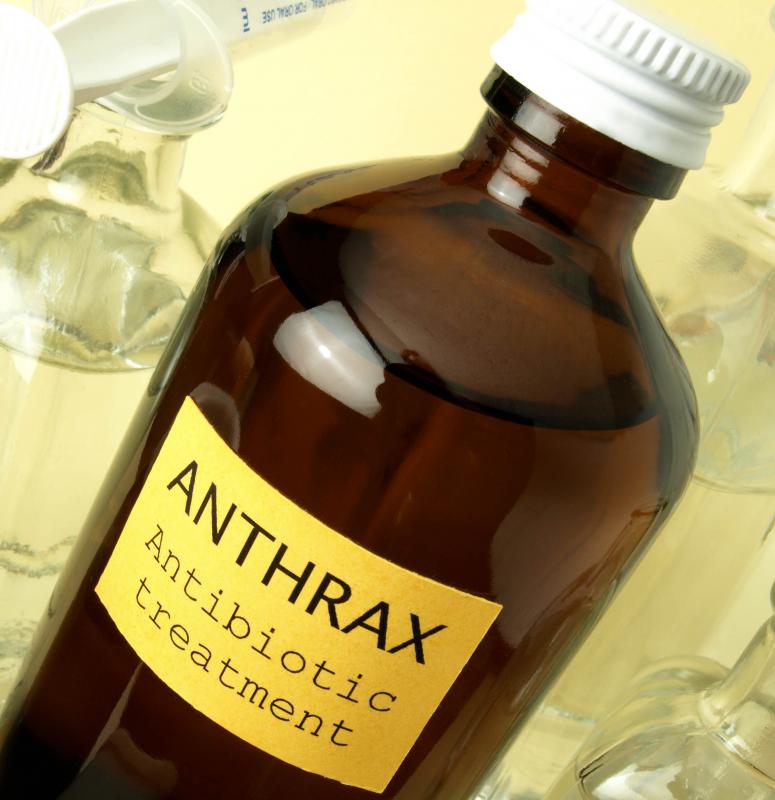 This medication is usually only used to treat bacterial infections that are known to be susceptible to it. Dosing for adults and children is similar, although there are some variations. Pneumonia can be treated with a levofloxacin dose of 750 milligrams (mg) one time a day, given for a week. Unlike many drugs, which usually decrease the dosage for intravenous (IV) administration, the amount of levofloxacin used is usually the same for oral or IV routes.
Patients with kidney, or renal, complications must sometimes use a lower levofloxacin dose for treating pneumonia and other diseases. This is due to the fact that kidney damage can cause the body to process this medication more slowly, so normal doses could build up in the body and potentially cause harmful side effects. Therefore, the recommended levofloxacin dose for people with this medical condition is 500 mg given by IV on the first day, and 250 mg each day either orally or IV for a week.
Those that have been knowingly exposed to anthrax may use this drug to prevent any subsequent infection, in a process known as prophylaxis. Adults and children that weigh more than 50 kilograms (kg), or 110 pounds (lb), that have inhaled anthrax may be treated with a levofloxacin dose of 500 mg a day. Prophylactic treatments for anthrax are given for longer periods of time than most treatment with this medication, as dosing may continue for up to 60 days.
Children that weigh less than 50 kg (110 lb) that use levofloxacin after anthrax exposure should take a dose based on their weight. The usual dose in this case is 8 mg per 1 kg, or 2.2 lb, of body weight, to be given every 12 hours. The total daily amount given with each dose should not be above 250 mg. Like adults, children take this prophylactic dosage each day for up to 60 days, although a medical professional may be needed to ensure that no dangerous side effects occur with such lengthy treatment.