What Factors Affect a Sufficient Alpha Lipoic Acid Dose?
Alpha lipoic acid, or ALA, occurs naturally in the body and has several vital functions. Such functions include helping to change blood sugars into energy, and protecting against cell-damaging molecules called free radicals. Some people take alpha lipoic acid as a dietary supplement based on these functions, or their possible consequences. Potential results of taking ALA supplements could include safeguarding the nervous system and losing weight, although these effects have not been definitively proven. Depending on the individual and the reason for use, a recommended alpha lipoic acid dose can vary from person to person.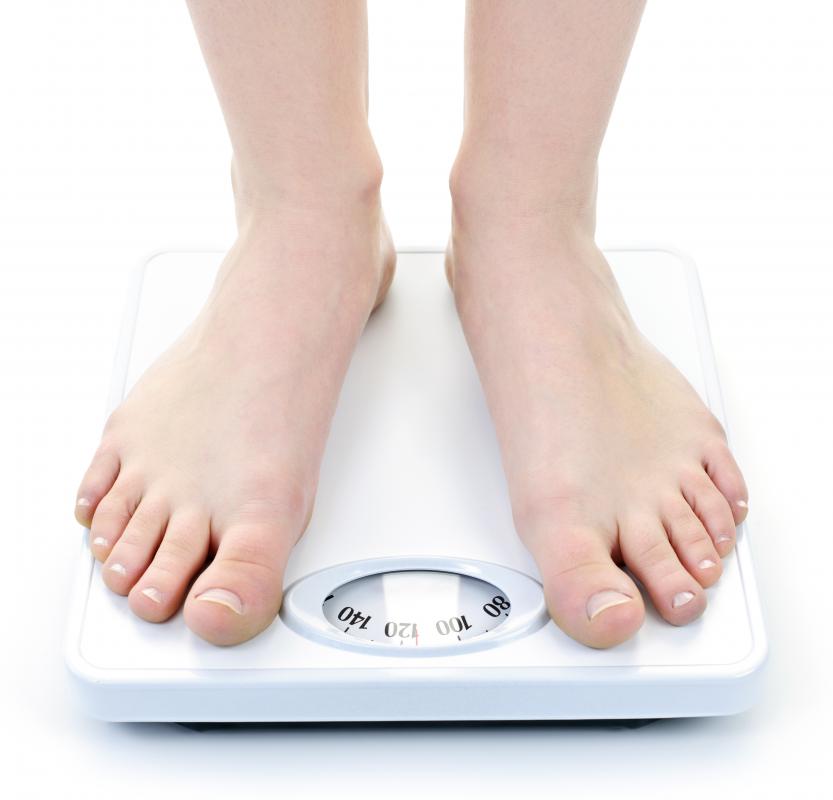 Any alpha lipoic acid dose is a suggested one, rather than a prescribed one, as it is not a prescription drug, but a supplement in most countries. Adults taking ALA for its potential weight loss effects may use this compound orally, in a tablet or capsule form. Often, an adult may take a 50 milligram (mg) tablet three times a day, one with each meal. Alternately, a 300 mg capsule could be taken one time a day, at the same time each day.
As a therapy for medical conditions, suggested doses may vary. Peripheral neuropathy is a nerve condition that can lead to pain and discomfort, that ALA shows some evidence of alleviating. Individuals in one study performed by the National Institute of Health in the United States took a 600 mg alpha lipoic acid dose once a day, for five weeks. This dose seemed to produce benefits and minimize side effects in many participants, when compared to larger 1200 mg and 1800 mg doses.
Other US government-sponsored studies have researched doses that could be appropriate for raising energy levels among individuals with human immunodeficiency virus, or HIV. HIV sufferers that have taken 300 mg to 750 mg doses once per day may sometimes experience benefits. Researchers have cautioned that taking an alpha lipoic acid dose above 600 mg could produce a greater chance of side effects, however.
For many individuals, an alpha lipoic acid dose between 300 mg and 600 mg will not produce substantial side effects, although they are still possible. Side effects of alpha lipoic acid can include rashes, cramped muscles, headaches, or tingling feelings in the limbs. Potentially, there could be ALA interactions with other substances, too. In particular, metformin and other drugs that decrease blood sugar could interact with ALA because it helps to regulate this sugar's conversion to energy. Some doctors recommend that individuals consult a professional when taking alpha lipoic acid with another medication to evaluate the safety of this decision.