What does "Et Seq." Mean?
Et sequentia is a Latin phrase meaning "and the following," which is often used in citing sources in its shortened form, "et seq." The use of this phrase indicates that the source being cited for the information used continues in the following sections of the same source. It is used in legal writing to indicate that a set of regulations or statutes are the source of information included in the analysis made, and rather than listing the number of each statute or regulation, et seq. is used as a matter of convenience. This term should be differentiated from et cetera, also abbreviated to "etc.," which is a Latin phrase meaning "and other things."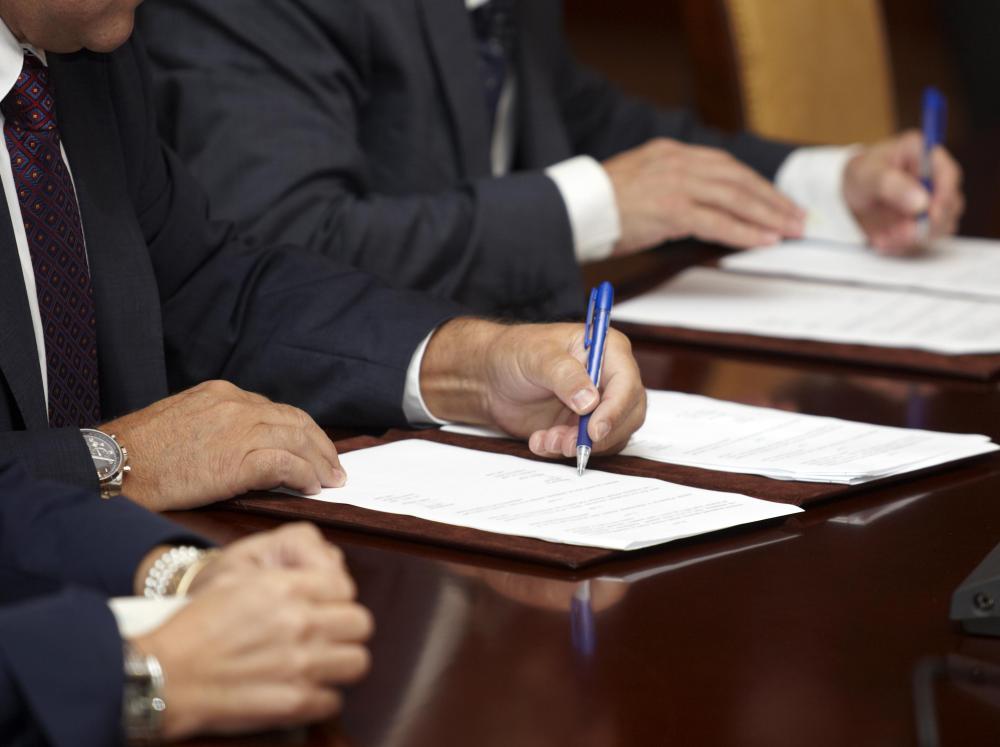 Often, et seq. is used to indicate that a source of information used in legal analysis includes not only the statute or regulation explicitly listed, but the regulations and statutes thereafter as well. For example, the 1964 Civil Rights Act, a famous piece of legislation from the United States (US) that was designed to address problems of racial discrimination in the US, is codified in Sections 2000d through 2000d-7 of Title 42 of the US Code. If someone were to cite the 1964 Civil Rights Act, rather than write out eight different titles, he or she could cite the entire act by writing "42 U.S.C. Section 2000d et seq."
This phrase may also be used to cite pages in a book without listing every page. For instance, someone may cite several pages in a book by writing "p. 175 et seq." This would indicate to the reader that the information came not only from page 175 of the book, but the pages thereafter as well. Generally, this is only done if the pages of the book are organized in some way and the citation is designed to indicate that the information came from the several pages in the same section as the listed page.
Et seq. is often confused with or used in place of the similar Latin phrase etcetera, often abbreviated to "etc.," despite the fact that these two terms mean different things. Et cetera is used to indicate that "other such things" in the established pattern of items listed are to be included, whereas et seq. is used to indicate more items of the same basic source. For example, if someone were to write, "I generally have a vegetable with every meal: peas, broccoli, corn, etc." then that would be a proper use of et cetera.