What does "Crystal Clean" Mean?
When something is "crystal clean," it means that it is spotlessly clean and shining, like freshly washed and buffed crystal. Windows in particular are often scrubbed so that they are crystal clean, allowing people to see out clearly, but any number of objects and spaces could be cleaned to a high level as well. In some regions, the ability to keep a crystal clean home is viewed as a positive personality trait, with some cultures associating clean living with good character.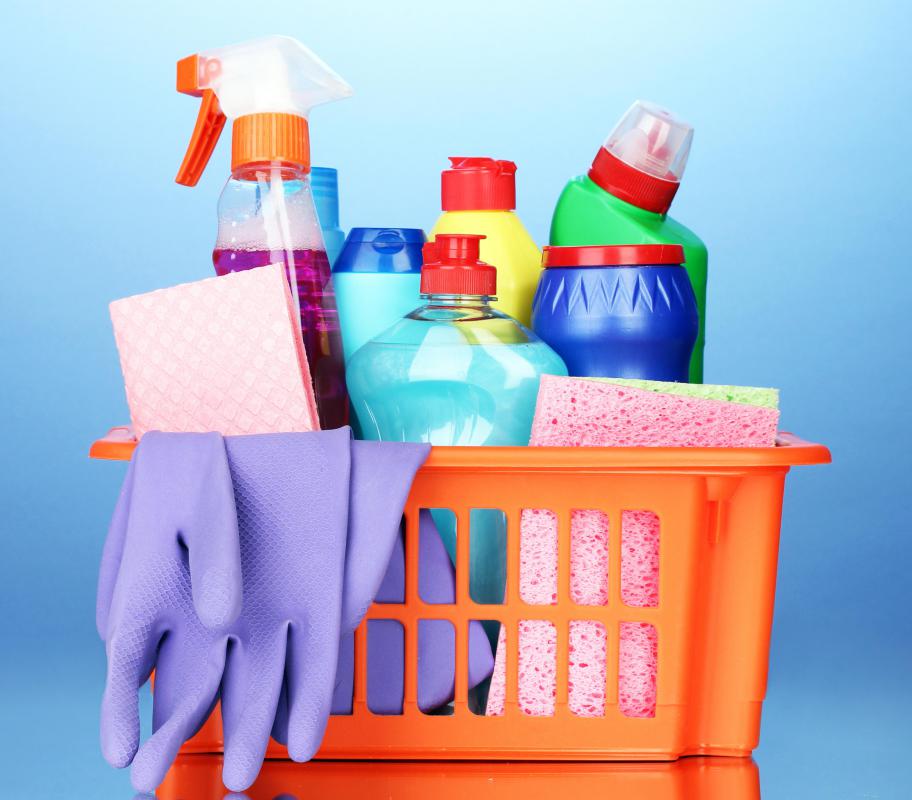 A whole family of related idioms include references to crystal. When something is "crystal clear," for example, it means that it is very clearly stated and obvious, with no room for ambiguity or confusion. "Clear as crystal" is another idiom used to describe very clearly stated situations. All of these idioms reference lead crystal, a special type of glass with a very high refractive index which makes it sparkle more than ordinary glass, especially when it is faceted and polished.
Some cleaning products, especially products intended for use on glass, include the term "crystal clean" in their product slogan or brand name, using the familiar idiom to appeal to people who are choosing from a range of cleaning products. Cleaning companies who send out maids and housekeepers may also reference this idiom in their promotional literature, stressing the idea that their staff can make a space crystal clean and flawless.
When a space like a kitchen is crystal clean, it usually implies a deep level of cleaning. Some people like to do regular deep cleanings, selecting a particular day of the month to thoroughly clean a space so that it is easier to keep clean. Others may clean seasonally, with spring cleaning being a particularly popular time to make a house crystal clean from the basement to the gutters. Many facilities must be kept crystal clean by nature: hospitals, electronics manufacturing facilities, and commercial kitchens, for example, must be spotless at all times.
A crystal clean space should be immaculate, with no dust, grease, or dirt. Floors are mopped and polished, or well-vacuumed, in the case of carpets, while counters and cupboards have been cleaned, polished, and buffed so that they glow. All of the glass is sparkling, and fabrics like curtains, towels, pillows, and sheets have been freshly laundered. A visitor to the space would find nothing to complain about, even if he or she was rooting around under the furniture or probing into the drawers.