What Does an Insurance Trainee Do?
An insurance trainee is an employee or intern within the insurance field who wishes to advance to become an insurance agent. Regional laws sometimes prohibit non-licensed insurance employees from providing insurance quotes to customers. The duties of an insurance trainee, in this case, are usually in administrative support. In regions where insurance business conducted by trainees is not prohibited, the trainee will assist by discussing coverage needs with clients. While providing such support, the trainee learns about the industry from licensed agents and studies to test for his or her insurance license.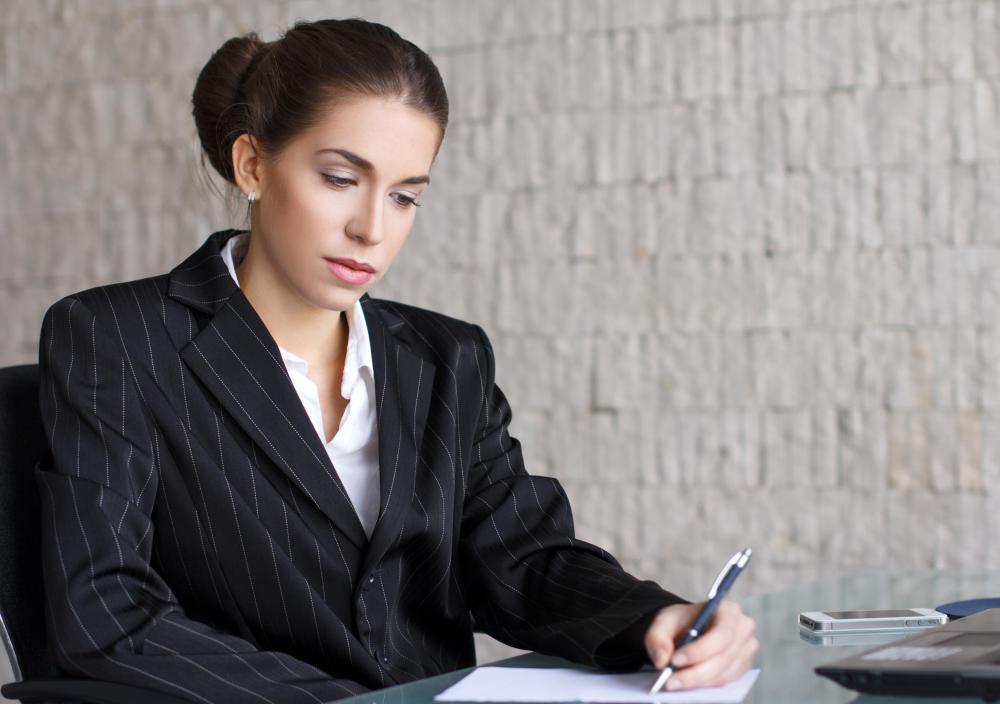 Insurance offices have many client files. Each time a customer changes a policy, adds or removes a vehicle to the policy, or starts new coverage, information is added to the customer's file. An insurance trainee is often responsible for maintaining the files. Duties for this task include pulling files for customers seeking changes and refiling them when the agent has completed the work. Filing may be a daily, weekly, or monthly duty, depending on the client database size.
While some regions prohibit the insurance trainee from accepting premium payments, others do not. In areas where they are allowed, the insurance trainee accepts and records premium payments that are sent by mail or brought to the office in person. The trainee also provides the customer with a receipt for payment. Bank deposits may also be handled by the trainee.
Duties related to specific insurance business vary depending on the type of insurance sold. Trainees working with a licensed vehicle insurance agent may be asked to research vehicle accident statistics for a certain area. They use those statistics to prepare reports for the agent, who then uses the reported information to sell coverage to customers. An intern or trainee working in the health or life insurance field might be asked to prepare a report about disease statistics.
Though most regions prohibit insurance trainees from selling insurance policies, they are not prevented from observing sales. Many agents allow trainees to sit with them while they pitch their company and products. The trainee listens and learns so that when he or she becomes a licensed agent, the sales pitch will come naturally.
An insurance trainee position allows the trainee to work in the field and decide whether to pursue an insurance career before spending time and money to obtain an insurance license. It gives the trainee first-hand experience with the workings of an insurance office. Once the trainee has mastered the administrative part of insurance, the next step is to study for the state exam and pass it to become licensed.