What Does an Insurance Sales Producer Do?
An insurance sales producer generally works to make sales in the insurance industry. In many cases, the words producer and agent are used somewhat interchangeably. It's important to understand that in the insurance industry, producing generally means effectively creating insurance policies for members.
The most basic description of a common insurance sales producer job is that this professional will often engage in the same kind of work as a insurance salesperson, or a licensed insurance agent, generating sales through successful policy enrollments. Some companies may hire insurance sales producers to achieve sales goals that are either related to an individual salesperson, or to the benchmarks of a collective insurance office. That means that an insurance sales producer may be more active in administrating in an office than directly selling policies to customers, but usually engages in sales on some level.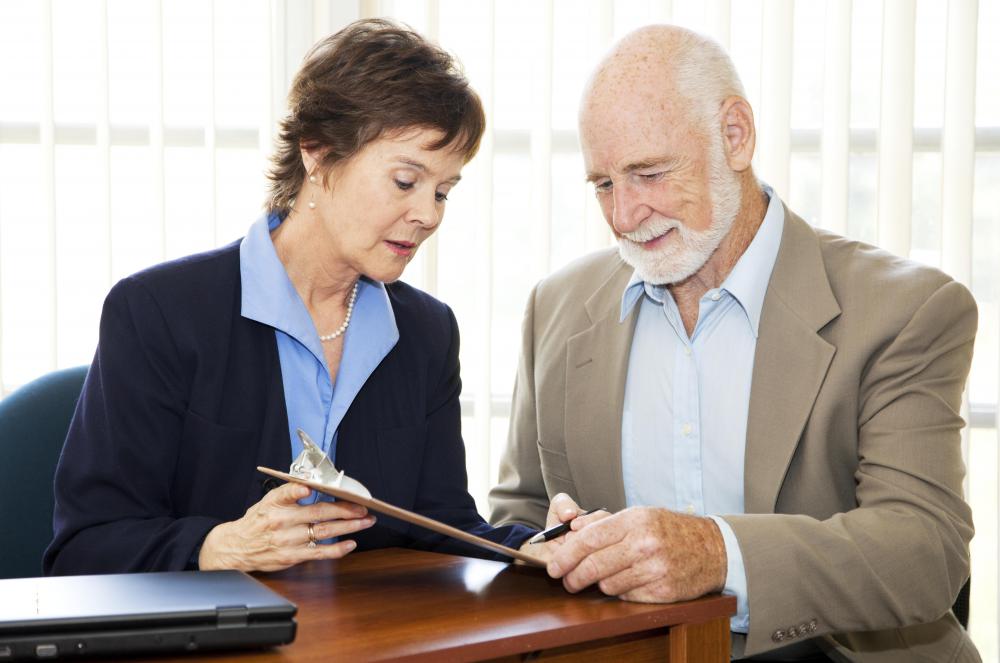 Insurance sales producers need to be able to make insurance sales and understand the logistics behind them. Many companies require these professionals to have a property and casualty insurance license for homeowners, or similar types of insurance sales. Other insurance sales producers need to have life and health licenses for major medical or other types of sales. Yet other insurance producers need to be experienced in specialized products such as annuities or irregular life insurance policies, or the long term care policies that are becoming frequent supplements to major medical coverage.
Since individuals who work as insurance sales producers are so relevant to sales goals, some of these professionals may be given quotas by an employer. By fulfilling quotas, or by working with other staff to create effective production quota for an office, an insurance sales producer helps that office to stay on track in terms of sales targets. Some experts describe this type of job role as the implementation of sales or production benchmarks, or talk about the results of an insurance sales producer's work as reliable levels of sales. In order to achieve success, the sales producer often needs to be able to answer tough questions about the products that he or she sells, such as inquiries about restrictions, limitations, or maximum payouts on policies.
Like other types of insurance agents, insurance sales producers work in various ways. Some may operate through word of mouth in a community, where others will utilize complex forms of digital media to offer policies. Some sales producers might also use a traditional office located in a community, with staffers maintaining a venue where customers can seek custom insurance policies.