What Does an Insurance Sales Consultant Do?
An insurance consultant works with clients to assess their personal financial needs when it comes to insurance. The consultant may own his own business or work for an insurance agency. Once the insurance consultant has a complete understanding of what the individual client needs are, the consultant makes suggestions on the types of insurance policies the client should have. In addition, the insurance sales consultant does all of the paperwork with the client to establish each of the insurance policies. On an ongoing basis, the consultant also re-evaluates the personal situation of each client on an annual basis to see if any changes need to be made.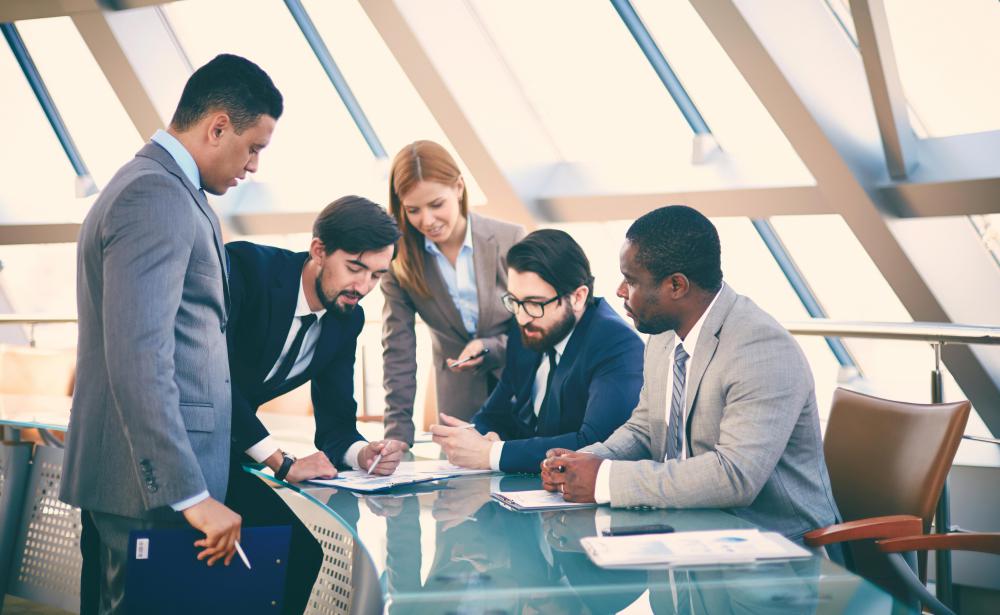 First, insurance sales consultants sit down with clients and go through a financial questionnaire. This is so that the consultant can get to know what the financial needs of the clients are as far as insurance policy coverages. For example, a married couple has different insurance needs than those who have children.
Once the insurance sales consultant has the opportunity to get to know the financial situation of the client, the consultant can then make suggestions on the types of insurance policies the client should have. In addition to suggesting the types of policies, the insurance sales consultant also suggests policy amounts, deductibles and other terms and conditions that the client should consider for each insurance policy.
Once the client and the insurance sales consultant have created a plan for the policies that are required, the sales consultants completes the paperwork with the clients and sends it in to the corporate office of the insurance company for processing. The insurance consultant also follows up on this paperwork to ensure that the process goes as quickly and smoothly as possible. The consultant will deliver the policies to the client once they are established, review the coverage the client has and answer any questions that the client may have.
Typically, on an annual basis or when the client has a major life change, the insurance sales consultant reviews the policies the client has. The review allows the consultant to ensure that the client has what they need. If any changes need to be made, the consultant will schedule a meeting or discussion to go over the information with the client. The consultant reviews any changes that have occurred in the client's life and then makes recommendations on how these changes should affect the existing insurance policy or policies.