What does an Information Analyst do?
An information analyst is responsible for the operation of reporting and analysis software, creating summaries and keeping management informed of trends. Candidates for this position typically have a university or college degree in math, statistics, information technology systems, or business. This type of analyst can find employment opportunities in large companies, reporting software companies, and compliance boards or associations.
People who enjoy working with technology, are focused on details, and can work as a team member report the greatest satisfaction in this role. An information or data analyst must work as part of a team, following the same protocols and processes so that results can be replicated. The role of information analyst is critical to determining the long-term direction of the company and identifying short-term issues that need to be immediately addressed.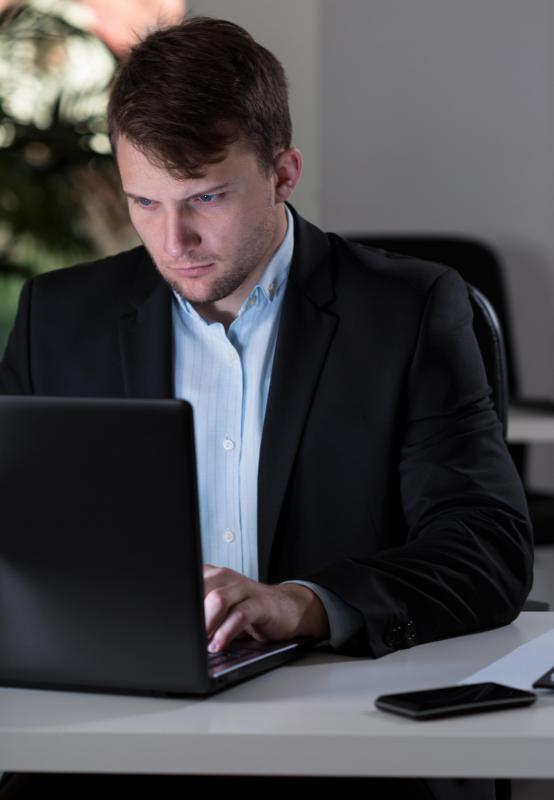 The primary role of the information analyst is to run reports and conduct analysis. Within the role of information analyst, some people specialize on a specific type of information. For example, a product development company information analyst might focus on new product development and launch. He or she would gather, evaluate, and track information from a range of sources and use this data to provide an analysis of the areas of strength or weakness in the current strategy. In addition, the analyst can suggest other methods that might be more successful, based on the data.
There is a range of software programs specifically designed for use by information analysts. These programs are often quite complex, requiring specialized skills and training to use properly. Statistical analysis software is also utilized to identify trends and patterns within the data. Keeping up to date on this technology is essential in this role.
Upon completion of the analysis, a written report is provided to management. This report typically includes an executive summary, highlighting the top issues or patterns that require attention, followed by a detailed report. The actual data used to create the report is often attached, along with documentation of the processes used. It is essential that the results can be replicated, as it validates the data and the analysis. In turn, the conclusions can be evaluated for merit, based on accurate information.
Career advancement in this field typically requires further education in advanced math, statistic, or data management. A career as an information analyst requires dedication to continuing education. The technology and accepted methodologies are constantly changing, and it is necessary to invest time and effort to stay current.