What does an Ankle MRI Show?
Magnetic resonance imaging (MRI) provides highly detailed pictures to help medical professionals diagnose a wide variety of illnesses and conditions. Those experiencing ankle pain may be sent for an MRI exam of the ankle. Healthcare providers use an ankle MRI to diagnose injuries to the bones, tendons, ligaments and cartilage of the ankle. The image will also show tumors, infection and arthritis.
Various tendons and ligaments in the ankle, including the Achilles tendon, provide flexibility and range of motion. Movements forcing the ankle into awkward positions outside the typical range of motion can result in damage to the tendons and ligaments of the ankle. An ankle MRI will show tears and ruptures of these tendons and ligaments. For the majority of ankle tendon and ligament injuries, an MRI provides the only reliable way to diagnose the injury.
Ankle cartilage can thin with age and show signs of wear and tear over the course of time. Images produced using an MRI can help provide a clear picture of any damage or deterioration to the cartilage. This includes tears and fraying of the cartilage.
Bones of the ankle, including the talus and calcaneus, and bones of the foot show up on an MRI of the ankle. MRI images provide evidence of bone breaks and fractures. With these images, radiologists can also see bruises of the bone, dislocations, and arthritic conditions such as osteoarthritis.
Beyond showing structural damage within the ankle joint, an MRI can also provide a clear picture of other injuries and diseases in the ankle region. For example, it can show tumors and pinpoint infections and fluid collection within the ankle joint.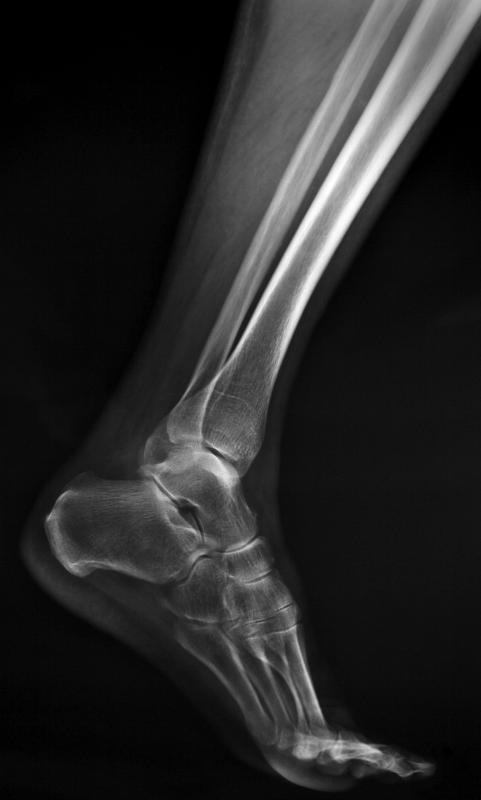 An ankle MRI also offers a look at the bones of the lower leg that help make up the ankle joint, such as the tibia and fibula, as well as the muscles of the foot. Fractures or breaks in the lower portion of the tibia and fibula will show up. In addition, any strains or tears of the foot muscles will also be visible.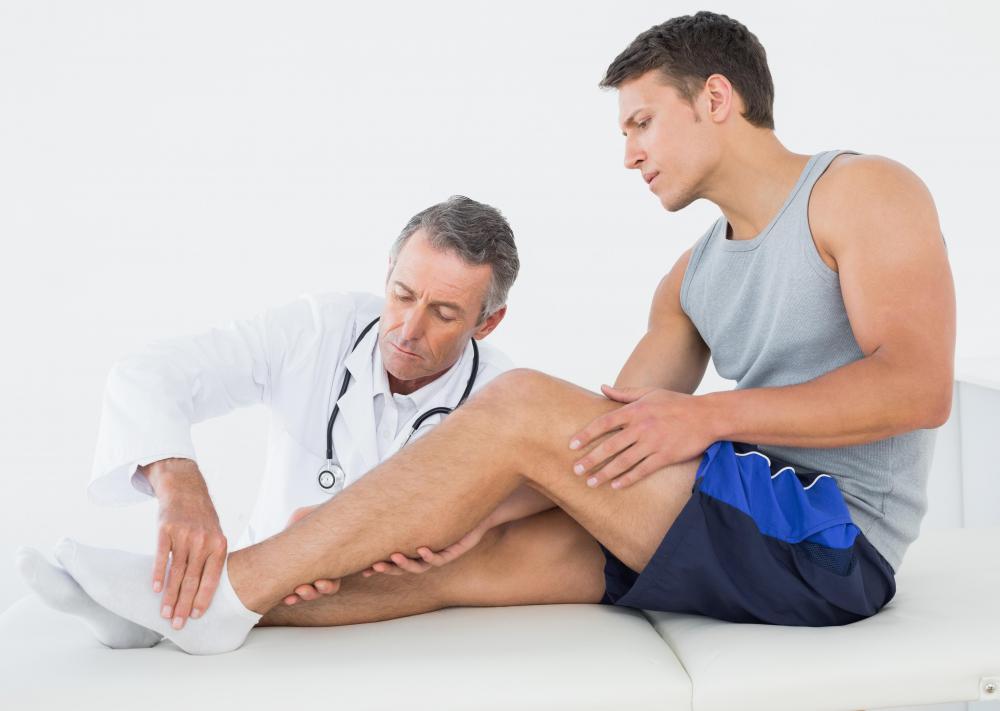 Images produced by an MRI can help a medical professional to diagnose problems with the ankle and its supporting structures, and they also can provide guidance for surgical procedures and treatment. By using an injectable contrast, the veins and arteries running through the ankle show up on the MRI. These images provide a roadmap for surgeons to make repairs to broken bones, torn ligaments, and ruptured tendons.