What Does an Ambulatory Care Pharmacist Do?
As a first point of contact for medical care, an ambulatory care pharmacist provides education, medication, and drug therapy for patients in a clinical environment. They are well educated professionals trained to manage medication and drug therapies. Qualifications include an advanced college degree, licensing by government authorities, and completion of a residency. In addition to the traditional dispensing of medications, other duties include consulting with physicians and advising patients regarding various drug therapies. In some areas, pharmacists may need to know a second language.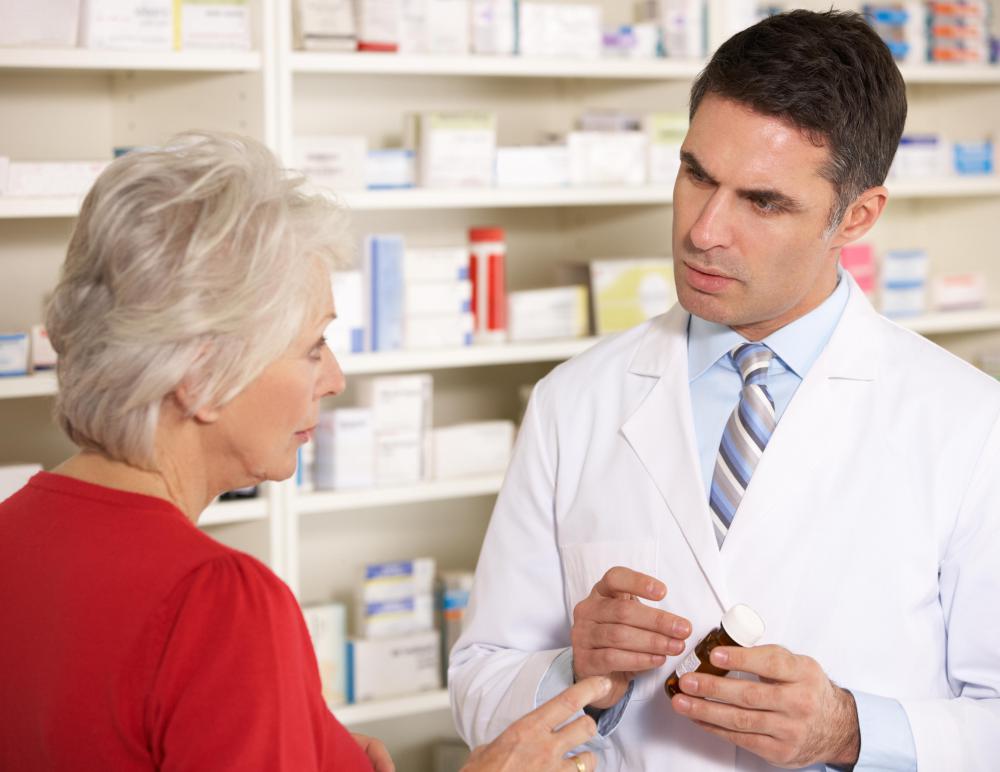 An ambulatory care pharmacist typically has a bachelor's degree in pharmacy, and most have a Doctor of Pharmacy (Pharm.D.) degree. Some are board certified, and all are licensed to practice by local state or regional authorities. Ambulatory care pharmacists complete residency training in rural practices, urban practices, low-income, for-profit, and non-profit clinics. During this time, residents are typically expected to attend at least one national pharmacy conference to gain more experience in the profession and to establish network contacts. An ambulatory care pharmacy practice residency or equivalent direct patient care delivery experience in a clinical environment is required in order to work as an ambulatory care pharmacist.
Unlike the pharmacists of the past who focused on medication only, ambulatory care pharmacists are typically focused on all aspects of medication use, from the initial prescription to controlling effectiveness. The health care industry is moving away from extended hospital stays and doctor visits to a first contact clinical model, in which physicians and pharmacists work together to assist patients. For example, an ambulatory care pharmacist is trained to identify and resolve any type of drug-related issue and to assist the physician in improving care for ambulatory patients with chronic diseases before they see the doctor or visit an emergency room. They often educate patients on the proper technique for using an inhaler or glucose meter. Ambulatory care pharmacists working with physicians in a clinic may also counsel patients after reviewing their past drug therapy and advise a different drug therapy.
Ambulatory care pharmacists may work in a clinic or as part of a clinic located in an area where English is not the primary language. For example, an ambulatory care pharmacist may travel into an area where there are a large number of migrant workers or work in a community populated with residents who speak a language other than English. Some may work at clinics in rural areas that serve non-English speaking migrant workers from foreign countries. Several pharmacy programs, located in certain parts of Florida, require their pharmacists to be fluent in Spanish. Language must not be a barrier as ambulatory care pharmacists interact with and communicate a great deal of information to patients.