What does a Trial Judge do?
A trial judge is responsible for controlling the process of a criminal case or a civil lawsuit being tried before his court. A judge controls the process of a trial by conducting hearings and making rulings on various issues raised by the parties during the suit. A trial judge also makes rulings on whether to allow certain evidence into trial or exclude it. It is necessary for him or her to be well versed in the rules of procedure, the rules of evidence and the substantive law of numerous areas to perform his duties. The judge must serve impartially when hearing cases, which means he must maintain a neutral position and not show favoritism to a particular party in the case.
In most jurisdictions, a trial judge is responsible for hearing only certain types of cases. For example, a particular court may only hear civil or criminal cases. This is mostly because of the volume of cases and, sometimes, because of the complexity of the law. In jurisdictions that do not have a large caseload, a trial judge is often required to hear both civil and criminal cases. Depending on how a jurisdiction has set up its court system, he or she may only hear juvenile cases or family law cases such as divorces, child support and custody disputes.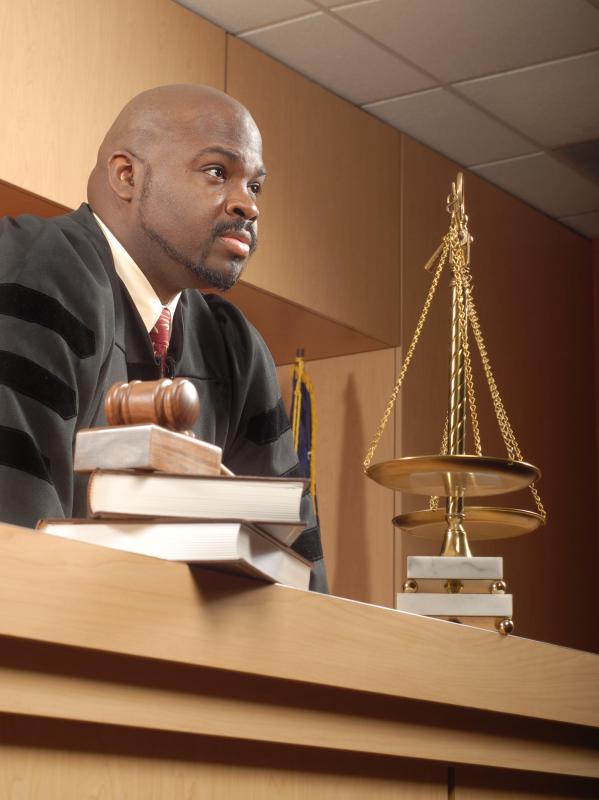 Regardless of the type of case, a trial judge must be well-versed in the rules of procedure, which dictate how the judge must conduct a trial. A judge cannot simply make rulings whimsically. A judge must comply with the rules of procedure. If the rules are vague, the judge must look to see whether higher courts have already interpreted such provisions. If so, then the judge must follow those prior decisions.
The parties before the court try to persuade the judge to make certain decisions based on their evidence. This requires a judge to decide whether the evidence offered by a party is admissible. After listening to arguments, a trial judge will make his decision based on the rules of evidence, which controls whether the judge can allow the evidence into court. Sometimes a judge will make a ruling after conducting a special hearing on such matters, which allows the parties to submit special briefs to the court arguing their position. Other times, a trial judge must make these decisions quickly, as when a witness is testifying and a party objects to a particular question.