What Does a Service Writer Do?
A service writer works in the automotive industry and acts as a communication liaison between the customer and the repair technician. Vehicle knowledge and people skills are both service writer requirements. Car dealerships and auto repair shops are the most common places to find service writer jobs.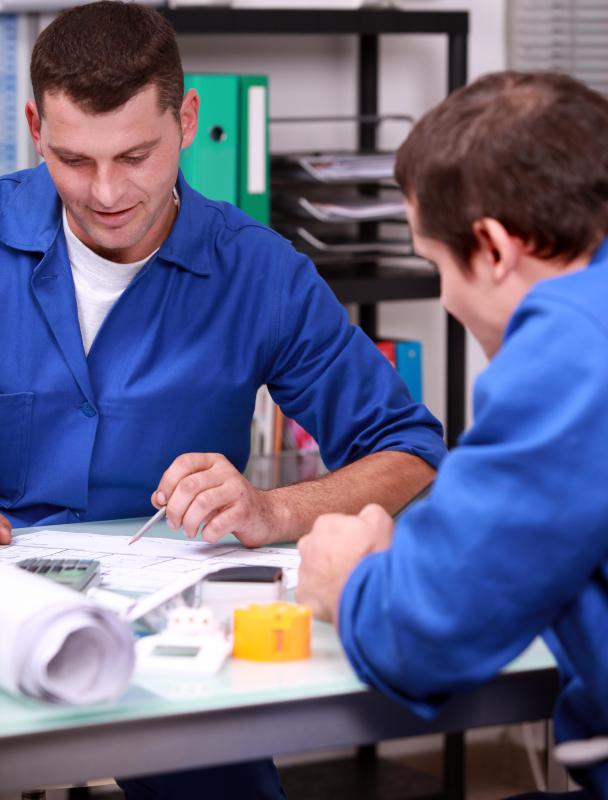 Job duties include a high degree of customer contact, so good communication skills are essential. The service writer is typically the first person customers meet when they come in for auto repair or service. The customer relays problems or concerns to the service writer, who then determines what type of auto work is required.
Extensive and varied vehicle knowledge is one of the position's most important requirements. Part of the job is to decide what repair work is needed. As such, this person must listen in order to understand what the customer needs and be able to translate that information to the repair technician clearly. Service writers also answer any questions the customer may have about the vehicle problem or necessary repairs.
Part of the job description includes preparing estimates for the customer by determining the problem and figuring out how much the repair work will cost. Completing an estimate requires the service writer to know the prices of vehicle parts, miscellaneous supplies, and labor charges. Warranty and service contract information is also taken into consideration when preparing an estimate for the customer.
Once the service writer determines what type of service is needed, he fills out a repair order. This form describes the known symptoms and problems and includes possible causes for the trouble. The repair order also includes a list of all repair work to be done, along with the cost. Service writers usually ask the customer to approve the work ordered. This can be done in person when the customer drops the car off or over the phone if the analysis is done after the customer leaves.
Whether working in a dealership or repair shop, service writers determine what is wrong with a vehicle. Understanding the customer and being able to ask the right questions help analyze reported symptoms and determine problems. Workers in this position may have to inspect the vehicle or take it for a test drive to check for symptoms. As such, service writers must have a valid driver's license.
Most service writers maintain service records, and this helps determine a maintenance schedule for vehicles. Record-keeping typically involves data entry and organizational skills, so computer knowledge is important in this position. Knowledge of warranty information and the ability to understand service contracts is also useful. Many customers do not keep track of what is covered under a warranty or service agreement, so it may fall to the service writer to explain what is included or excluded in a particular agreement.