What Does a Server Technician Do?
A server technician installs, maintains, and troubleshoots server systems. This can include equipment used within an office or facility for an internal network as well as servers that communicate with the Internet. Employers often expect a degree in computer science from applicants, or proof of substantial experience in the technology industry that can be applied to managing servers effectively. It can also help to have certifications in particular kinds of systems and protocols.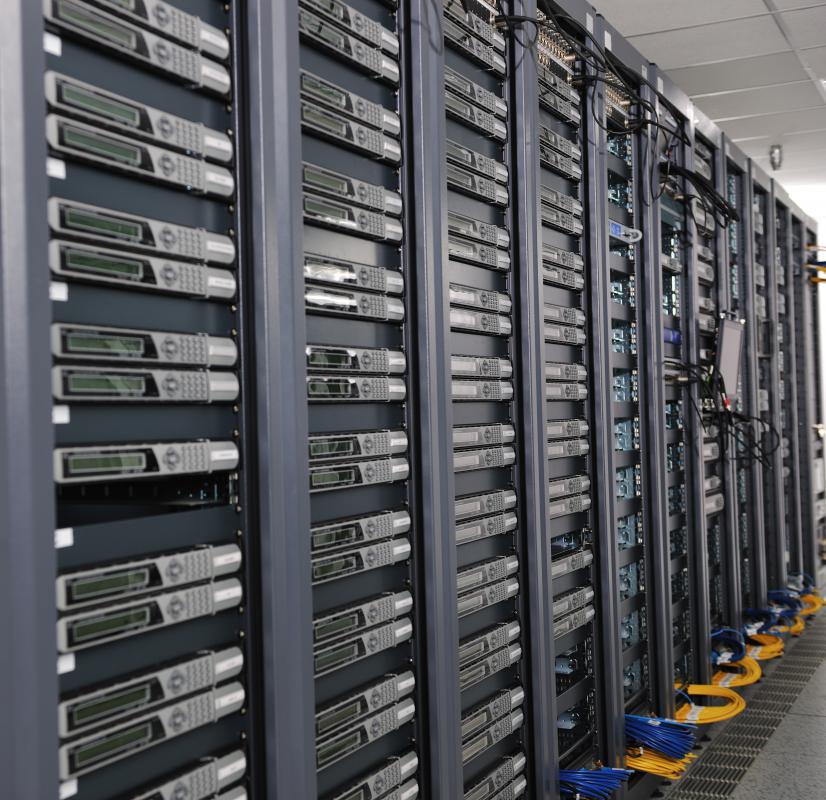 Installation of servers can involve selecting a system or building one from scratch, configuring it, and integrating it with an existing network. In some cases this may involve transitioning from an outdated server to a new one. The server technician may need to archive data and come in during off hours to perform the switch so work isn't disrupted. Once the new server is installed, the technician tests it to make sure it works properly and conforms with the specifications of the network.
Ongoing maintenance can include routine tasks, some of which may be automatically scheduled, along with evaluations of the system to determine what needs to be upgraded and when. A server technician may need to do some programming on the job, in addition to understanding how programs work. Depending on the information technology infrastructure, technicians can coordinate with other people like networking technicians, programmers, and customer service representatives to make sure ongoing needs are met.
When there is a problem with the server, the technician is on call to fix it. This can include issues ranging from a hacking to a hard drive failure. It can mean coming into work late at night or working overtime to fix a problem as soon as possible, to reduce the risk of interrupting normal business operations. The server technician needs to be good at working under pressure in tense situations where people may be expecting regular reports and updates on the progress of a repair.
In addition to handling servers, some technicians also serve in a customer service role. If a computer in a facility has trouble communicating across the network, the server technician may help. Customers with questions about a server can also interact directly with the technician in some place; for example, an Internet host talking with a potentially major client might forward a representative to the technician to talk about technical specifications, requirements, and other issues. As someone familiar with the system, the server technician is the best equipped to assure clients and accommodate unusual needs.