What does a Patent Engineer do?
Those with a patent engineer career primarily help companies and sole proprietors understand and fulfill the requirements of a patent application. The job of a patent engineer incorporates aspects of patent law even though people working in the profession do not need a law degree. Patent engineers apply a variety of skills to their work, including technical writing, reasoning and logic, and the ability to think independently. Offerings of patent engineer jobs are often located in trade publications and through professional organizations.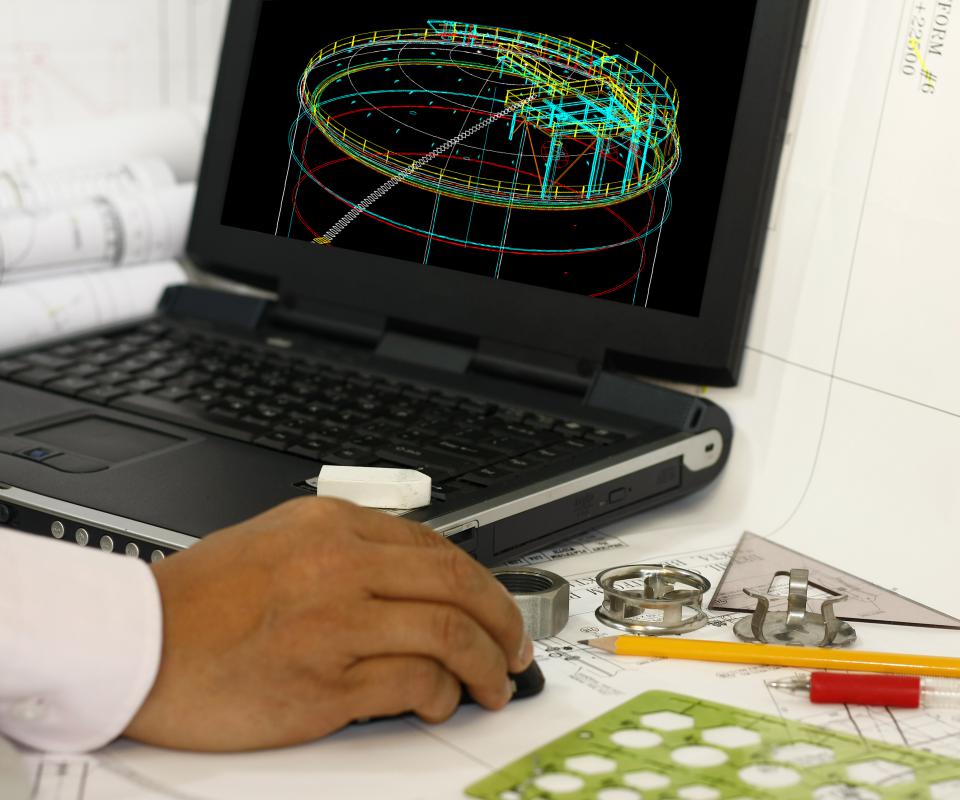 Overseeing the entire process associated with filing a patent is the chief involvement of patent engineers. If a company or individual approaches a patent engineer with a new design or innovation, the engineer will evaluate it to see if the invention has enough unique properties or characteristics to qualify it for patenting. Typically, this process requires the engineer to interview the maker of the product, record his or her own observations, and determine all possible uses for the creation. Also, a patent engineer should have in-depth knowledge of similar products to ensure that the new invention does not infringe on existing designs. After the product has been thoroughly analyzed, the engineer will submit all proper documents and designs to the governing body for patents.
Patent engineer jobs can be found in a variety of listings. Online job sites, newspaper notices, trade magazines and professional guilds will all usually contain patent engineer jobs. People seeking jobs in this business may also want to attend networking events and industry expos where it is possible to find informal job offerings. Patent trade organizations exist that can provide members access to various benefits. The National Association of Patent Practitioners in the US, for example, provides a job resource listing, holds multiple local meetings and gatherings for professionals to network, and offers classes and certifications that help people add to their resume.
This job requires excellent technical writing skills due to the fact that most of the communications between the applicant and patent board will be written instead of oral. Also, a patent engineer should have strong at reasoning and logic. Creativity and the ability to think independently also help people employed in this profession achieve success. A four-year degree in science or engineering is required, although preference is usually given to those with a master's degree. Internships and prior experience in the patent process also bolster the hiring prospects of a patent engineer applicant.
Salaries for this position vary based on whether the engineer is a sole proprietor or works for a prominent corporation. The area where the engineer is located and the experience the patent engineer has also influences payment. Typically, patent engineers earn enough to make a decent living.