What does a News Presenter do?
A news presenter, also known as a newscaster or anchorman, is a professional who communicates the news as accurately and simply as possible to the public on television or on the radio. Working both journalists and broadcast specialists, news presenters use their sources and go through data to present the news and control programming. A news presenter may have a specific area of expertise or be a generalist. To become a news presenter, a college degree is often required.
Duties may vary, depending on the size of the station, but a newscaster is generally responsible for introducing footage and live feeds from reporters. Typically, a news presenter will read news off of a teleprompter, which gives him the appearance of looking directly at the audience. A broadcaster may have a field that he specializes in, such as local news, sports, entertainment, or business.
A news presenter may be responsible for presenting breaking news, and often needs to think quickly and be able to adapt on the fly. The duties of a newscaster may also include presenting the news at remote locations, putting together segments that air at a later time, or reading the news on air. Many news presenters are generalists who perform a combination of duties, including writing, investigating, reporting, and conducting live remotes. When not on camera, news presenters spend time talking with sources to gather the news, as well as ensuring the accuracy of reports.
To be successful, a news presenter needs good communication skills, including an easily understandable on-air delivery. He also needs to appear trustworthy, as well as professional and tidy. Other important skills include good organizational abilities, the capability of meeting deadlines, and the capacity to stay up to date on recent topics and fads. A newscaster will typically work irregular and long hours, as most newscasts are either early in the morning or late in the evening.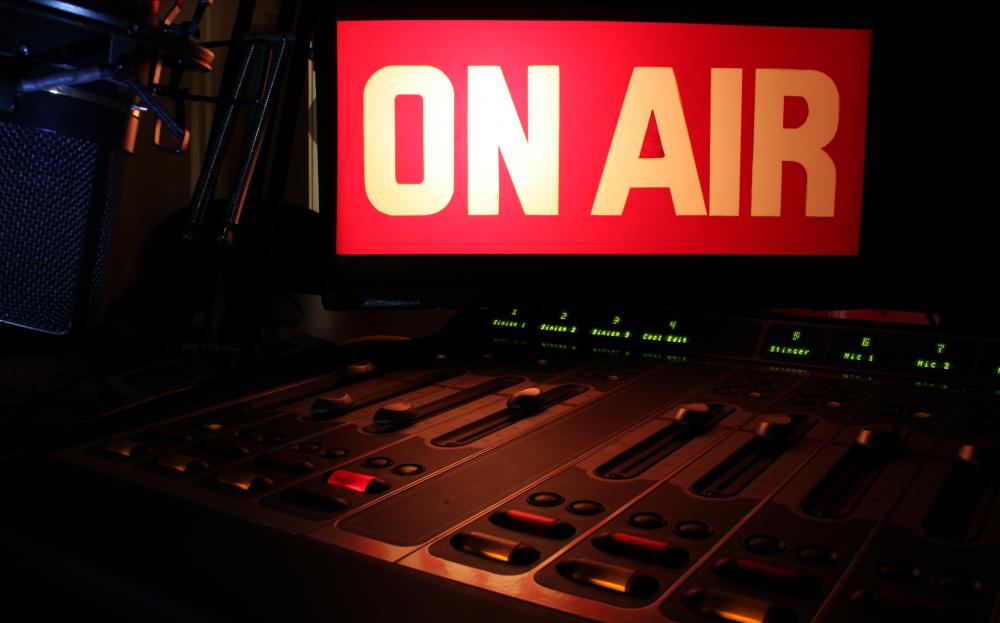 Most news presenters have a bachelor's degree in journalism or broadcasting. Typically, a broadcaster will have gained experienced working at a high school or college newspaper or interning at a television or radio station. Helpful college courses along the way to becoming a broadcaster include mass media, public speaking, and television and radio production. Salary will vary tremendously, depending on location, the size of the audience market, and duties performed. Jobs in broadcasting are competitive, and most positions are found in metropolitan markets.