What does a Media Consultant do?
Media consultants commonly assist a business with marketing to increase sales and attract new customers. They may work closely with the advertising department to design promotional material and produce Websites that maximize their employer's exposure. In some fields, a person with this job is responsible for multimedia presentations to groups. A political media consultant helps a candidate devise a strategy to get elected.
Media consultants in the business world often write press releases about products the company produces. Tasks could also include designing brochures and other marketing materials, and creating logos for printed advertising paraphernalia. In some companies, the consultant works with printers to ensure that advertising materials are completed in a timely manner and on budget. He or she may also be responsible for updating the company's Website and posting information to promote the firm.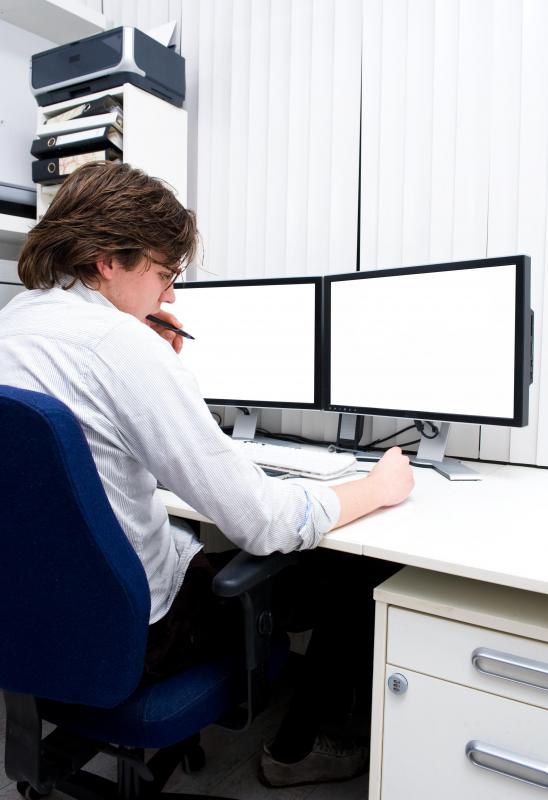 Some media consultant job descriptions are more akin to advertising representative positions. These types of jobs routinely involve meeting clients who need advertising and helping them develop a successful plan. People who work in these positions are usually paid on commission and must meet sales quotas set by the company. They may also be required to meet tight deadlines.
A political media consultant works closely with a candidate to help him or her get positive exposure in the press. The consultant might prepare press releases, set up press conferences, and coach the candidate before debates with opponents. He or she frequently handles responses to media questions and devises a strategy to deal with negative publicity.
The popularity of social networking created an opportunity for social media consultants. In this arena, the consultant may teach a company how to use blogging, video logs, and social networking sites as marketing avenues. The consultant might simply provide guidance and advice on ways to use these sites to conduct research. Some social media consultants do the actual work to communicate with customers or create ways to obtain new clients. Advertising on social media sites can also be coordinated by the consultant.
Becoming a media consultant requires self-promotion and demonstrating the skills necessary to do the job. A background in marketing, media, or advertising, along with strong referrals, can often attract new clients. Advantages to working in social media are the ability to set flexible hours and work from home. A business license is required in some areas for consulting work, including social media.