What Does a Logistics Planner Do?
A logistics planner handles the detailed planning, coordination, and operation of a complex organization that involves a large amount of personnel, equipment, supplies, locations, or facilities. He or she is often responsible for transportation, inventory, warehousing, materials handling, and information integration. Excellent communication skills with people outside the organization, problem-solving skills, interacting with various computer programs, experience with handling inventory, and working with distribution systems may also be required for this position. A logistics planner is also responsible for minimizing the negative impact of shortages or service failure on a business. This job typically operates in a fast-paced, high- pressure environment so those working as logistics planners likely possess a high level of attention to detail, self-motivation, and a strong sense of urgency to follow through and complete multiple tasks.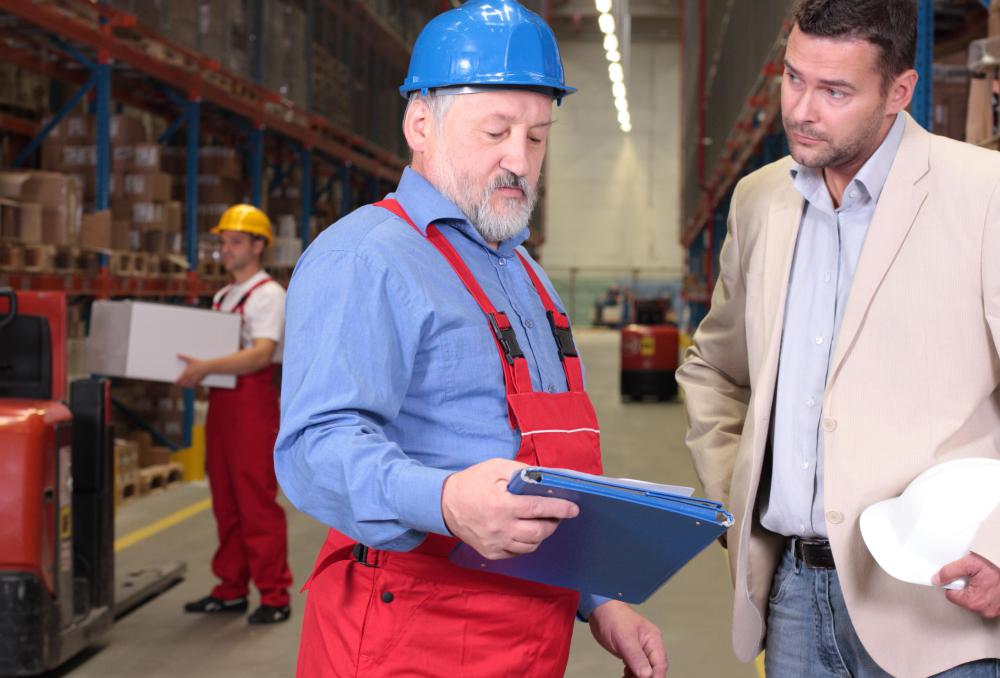 One of the primary functions of a logistics planner is to ensure that shipping and receiving instructions are followed. This is especially true in larger organizations that that ship thousands of products everyday to all parts of the world. The logistics planner is charged with making sure that all items are shipped on time to the right locations and that all items are received in good order. A lax logistics planner, who does not keep a careful eye on these shipping and receiving functions, may not be aware that products or items are disappearing from the company until it is too late to do anything to prevent the loss. Accurately conveying and recording this information require excellent organizational and communication skills, especially when working with international businesses and shipping companies where language could present some communication challenges.
Managing and staying up-to-date with the latest inventory requires managerial skill and a basic knowledge of warehousing systems. Logistics planners also need the ability to coordinate and maintain accurate inventory records. For this part of the job, logistic planners may create production or activity forecasts based on known or predictable information in a particular area of business or industry. Experienced logistics planners can use statistical and trend information, combined with real-time production and inventory systems to ensure that the whole process, from production through final distribution and delivery, runs smoothly. When shortages or equipment failure occur, the logistics planner must have a back-up plan to help minimize the damage or negative effects of such shortages.
Optimizing distribution systems to deliver products quickly in order to provide better customer service is a responsibility of the logistics planner. Planning, achieving, and maintaining a high level of on-time delivery for customers is vital to this position. The concepts of supply chain planning and coordination coupled with some basic accounting and inventory planning skills are also required. Skills necessary for this part of the job include a working knowledge of order processing, warehousing, distribution, shipping and transportation. Knowledge of computer software to set up functions, write programs, process information, and handle data input are also a large part of the logistics planner position.