People who become a lineman take on a large amount of responsibilities. Not only do they help to build electrical power systems that provide civilizations with electricity, but they also maintain them. It depends on what stage a lineman is in that determines what his or her exact job duties are. There are two basic stages: an apprentice and a journeyman. An apprentice works under a journeyman and learns how to perform his or her duties. General job duties include traveling to and from job sites, installing and doing line maintenance, and ensuring the safety of the lines.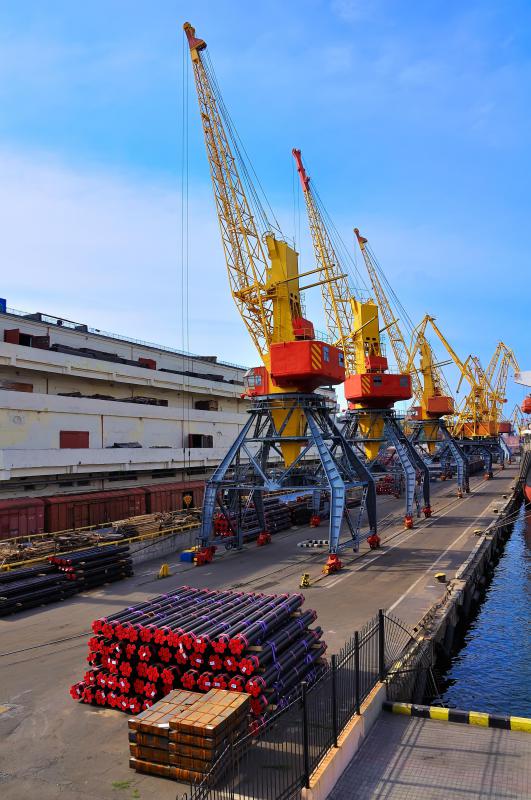 Most linemen must travel and, at times, live away from their home for short or long periods of time. They are not reimbursed for any travel or living expenses incurred in relation to their jobs. Since a lineman installs and works on lines of equipment that are energized, he or she must be willing to work within hazardous conditions in addition to harsh weather conditions. Most times, the field is male-dominated as the job duties require a person to have a high level of physical strength, though there are some women who work within this profession.
When a person is in the apprenticeship stage of being a lineman, he or she will work under the supervision of a journeyman and gain over 7,000 hours of experience. During this period of time, usually lasting for more than three-and-a-half years, the apprentice will help install metal towers, insulators, and conductors. Apprentices will also replace electrical wooden or metal poles, install transformers, perform rubber glove work, in addition to the installation of traffic control systems and street light arrangements. Most tasks that an apprentice performs involve working with power in the range of 2400 to 345,000 volts.
Journeyman linemen usually specialize within a certain skill area, such as electrical lines or telephone lines. Journeymen often have more leeway on what type of job position they choose to take, such as one close or far away from home, and many choose to work for a city or county organization, which allows them to work a regular 8-hour day, and, then be on-call one weekend every couple of months. Other job duties of apprentices and journeymen include trimming trees, entering data into computers, and using a number of tools. They also have to be able to operate heavy machinery which includes backhoes, cranes, digger derricks, and more.