What Does a General Foreman Do?
The roles and responsibilities of a general foreman, sometimes also known as a site supervisor or construction works manager, include medium-tier organizational and operational control along with general management of a construction site. People working in this particular position are most commonly found on construction projects. In other industrial careers, the position does not really exist in a similar form. A person holding the position will need to have an overall understanding of different construction techniques and disciplines as well as a strong logistical and procedural knowledge.
In terms of site position, the role of the general foreman differs from that of the construction site foreman in several key areas. Whereas a foreman will generally work either as part of a site gang or be in control of a few, there will usually be a common discipline among them or in the type of work carried out. That is to say that a construction site foreman may well be in control of, for example, an excavation gang or a concrete works team; it is rare for a foreman to be in charge of multiple disciplines. In the role of a general foreman, a person is deemed to have experience and understanding of all the required disciplines as the person will be in charge of organizing all site teams, inspecting the work, and controlling the overall job.
To become a general foreman, the applicant will have had several years of site experience, often working as a construction site foreman over different work disciplines. He or she must also possess a sound knowledge of material handling and the construction company's internal procedures. As well as being in overall control of operational activities on a construction site, the person in this position is required to place material orders and control health and safety inspections and records. Depending on the size and complexity of the construction project, he or she is either in sole control of a construction site or will work alongside a construction site manager, sometimes known as a site agent or project manager.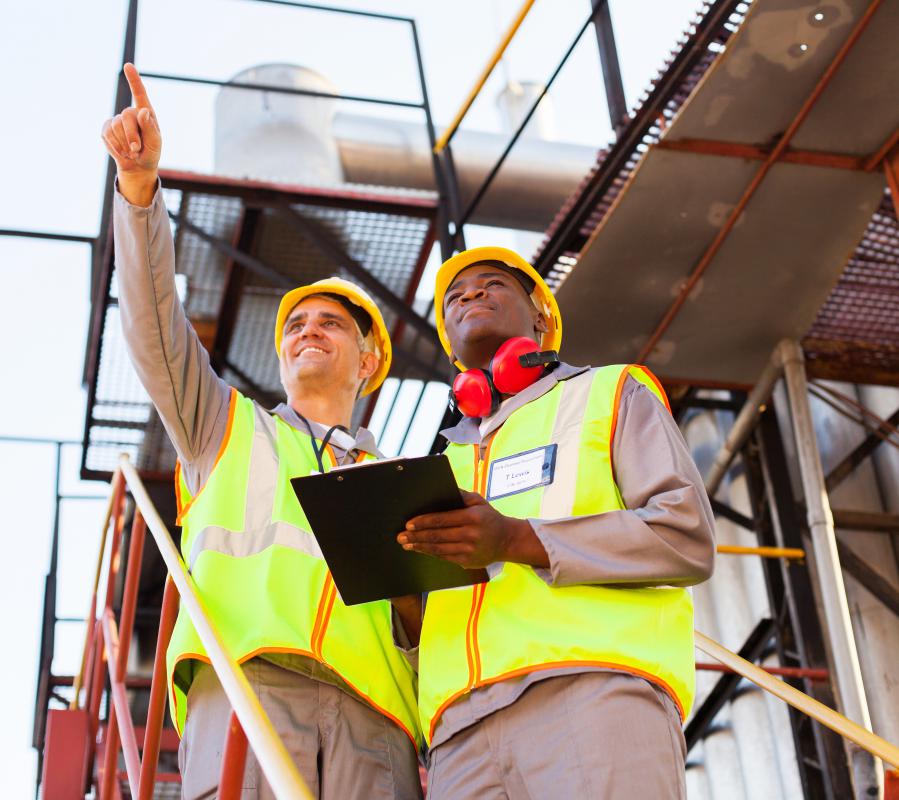 When working in tandem with a site manager, the general foreman may well find his or her range of duties reduced, with the site manager taking over responsibilities such as material ordering and health and safety inspections. In these situations, it is often because there are more working gangs and disciplines on site, which demand an increase in the general foreman's operational control. In addition to the duties listed above, a general foreman is required to give safety briefings, carry out training courses, and ensure public interaction is maintained and controlled.