What does an Electrical Engineering Technician do?
An electrical engineering technician typically performs a range of tasks related to electrical equipment and parts. A person in this position is often involved in the design, development, and manufacture of electrical equipment and devices. He or she may help to test electronic equipment as well. Additionally, this individual is often called on to assist with the repair of electrical equipment and parts.
In many cases, a person who works as an electrical engineering technician is supervised by an electrical engineer or team of engineers. The particular tasks a person in this field performs are usually dependent on the unique needs of his employer. In some cases, a person with this title may inspect generators or transformers or evaluate the efficiency of switchboards. Sometimes, he or she may help supervise electrical workers or direct other workers in making electrical repairs. In other cases, however, a technician may make the repairs himself.
This individual may also assist with the planning of equipment tests, directing the testing and keeping a record of the information the tests reveal. He or she may also offer recommendations when equipment is found to be not as efficient as it could be. An individual in this field may even help companies find solutions to production-related problems.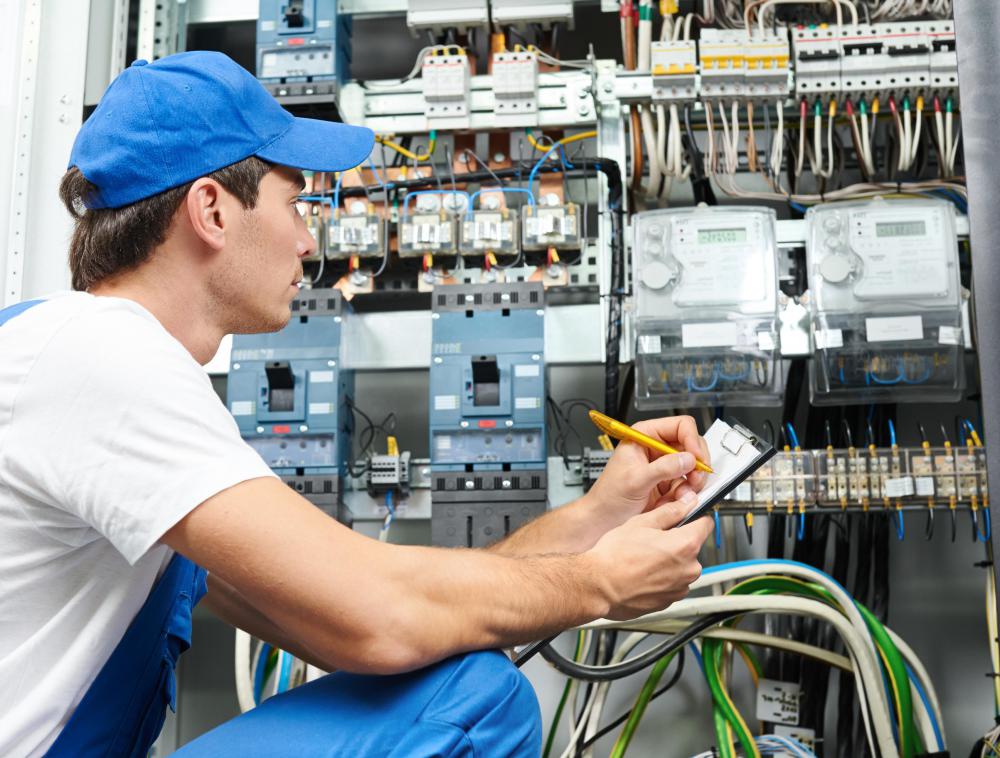 In many cases, an electrical engineering technician also helps engineers with designing electrical equipment. For example, he or she may help engineers with the design of power plants. A person with this title may also help assemble electrical parts and test whether or not new parts work as they should. He or she may also alter electrical parts based on instructions given to him by an electrical engineer. Often, this person is also responsible for creating layouts and diagrams for use in the production of new equipment and parts.
In order to become an electrical engineering technician, a person may seek training from a community college program, vocational school, or technical institute. In many cases, a student can complete a program that prepares him or her for this job in about two years. In addition to the training a person may receive by completing such programs, he or she may also receive on-the-job training once hired for a job in this field.