What does a County Surveyor do?
The primary duty of a county surveyor is to establish and record accurate property boundaries for a variety of purposes. To be chosen to perform these duties, a surveyor is usually certified as a land surveyor and has fulfilled the necessary county surveyor requirements. In most of the United States, the job is an elected position, and a qualified candidate is elected for four years. Global counterparts have duties and responsibilities that are similar, but because the geopolitical structure of countries outside the United States is typically different, the exact counterpart of the elected surveyor is unlikely to be found. In the United Kingdom, for example, there are chartering organizations for surveyors such as the Royal Institution of Chartered Surveyors (RICS), which certifies and regulates member surveyors.
Within a county surveyor job description, experience and education are important factors. Depending on the county, education and professional county surveyor requirements might include a bachelor's degree in land surveying and certification via a state board written examination for land surveyor. Some county surveyor jobs require a state license in either land surveying or civil engineering. A minimum of six years' experience is commonly required for a county surveyor job.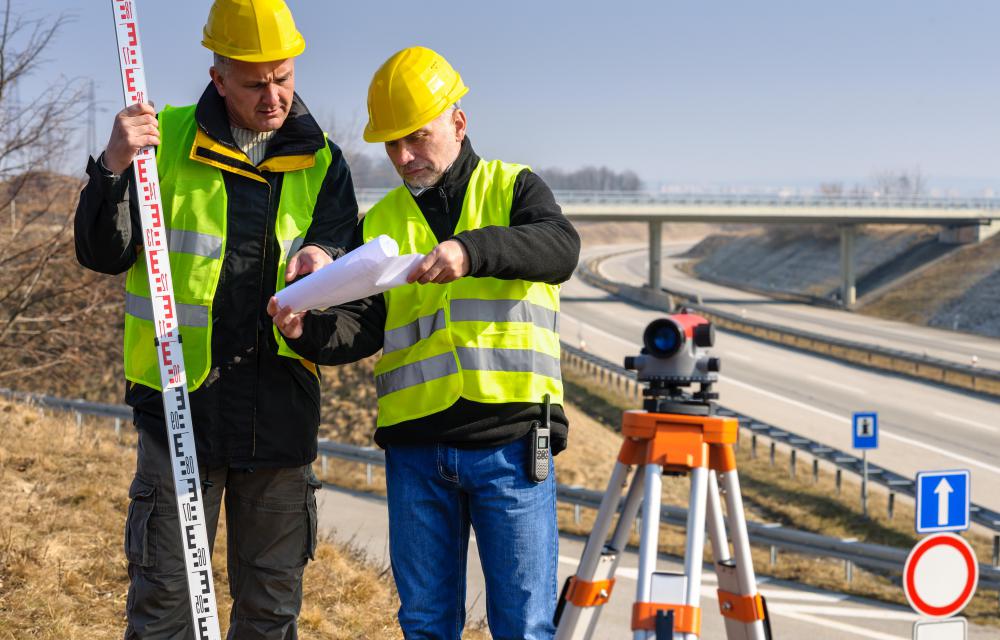 Academic skills necessary for a surveyor's job include a high level of math competence and knowledge of laws and regulations pertaining to surveying. Skills include the ability to use professional surveying equipment, familiarity with map reading and origination, and expertise in specialty computer software created for surveying. Physical capabilities for a surveyor might include the ability to lift up to 75 pounds (about 34 kilograms), work in rough terrain, and perform such manual tasks as pounding stakes, clearing brush, and driving a truck.
County surveyor duties include working in an office as well as field work. Office responsibilities include direct supervision of clerical and paraprofessional staff involved in the processing of private or department generated maps and documents pertaining to such issues as boundary and right-of-way prior to recordation. In addition, county surveyors provide data for engineers, architects, mining, and construction interests as well as resolving surveying problems and questions using appropriate computer software and recorded survey data.
Technical expertise for a county surveyor may include the ability to implement a county-wide Geographic Information System (GIS) and a Global Positioning System (GPS). Project recordation and performance measurements require a high level of familiarity with spreadsheets, databases, and other computer applications. Preparing reports for county and state supervisory agencies as well as proposing policy and regulatory revision are also within the province of a county supervisor.
While the specific title and elected status of a surveyor at the county level is likely limited to the United States, the responsibilities, job requirements, and training of a land surveyor are global. Job opportunities for people with this skill set are international and available through private and public employers. Most developed countries need surveyors, while mining, oil exploration, and road construction, to name a few, are private concerns in which surveying plays an important role.