What Does a Cosmetics Manager Do?
Working as a cosmetics manager is often fitting for a person with excellent interpersonal skills and extensive knowledge of cosmetics. In general, these individuals work within the makeup and beauty section of a retail or department store. Since this position involves supervising personnel and interacting with customers, it's helpful to have an extroverted disposition. While holding a degree can be beneficial, it's often sufficient to have an expert knowledge of cosmetics and sales abilities. Some typical job duties of a cosmetics manager include hiring and training staff, assisting customers, selling merchandise, monitoring inventory and providing staff with feedback.
One of the main roles of a cosmetics manager is hiring and training staff members. Essentially, it's her responsibility to build the best and most knowledgeable sales force possible. This repsonsibility includes conducting interviews with applicants, choosing staff members for various positions and providing sales training. Since a cosmetics manager's staff is often a reflection of her, it's helpful for her to be a good judge of character who is able to select individuals with outstanding sales abilities.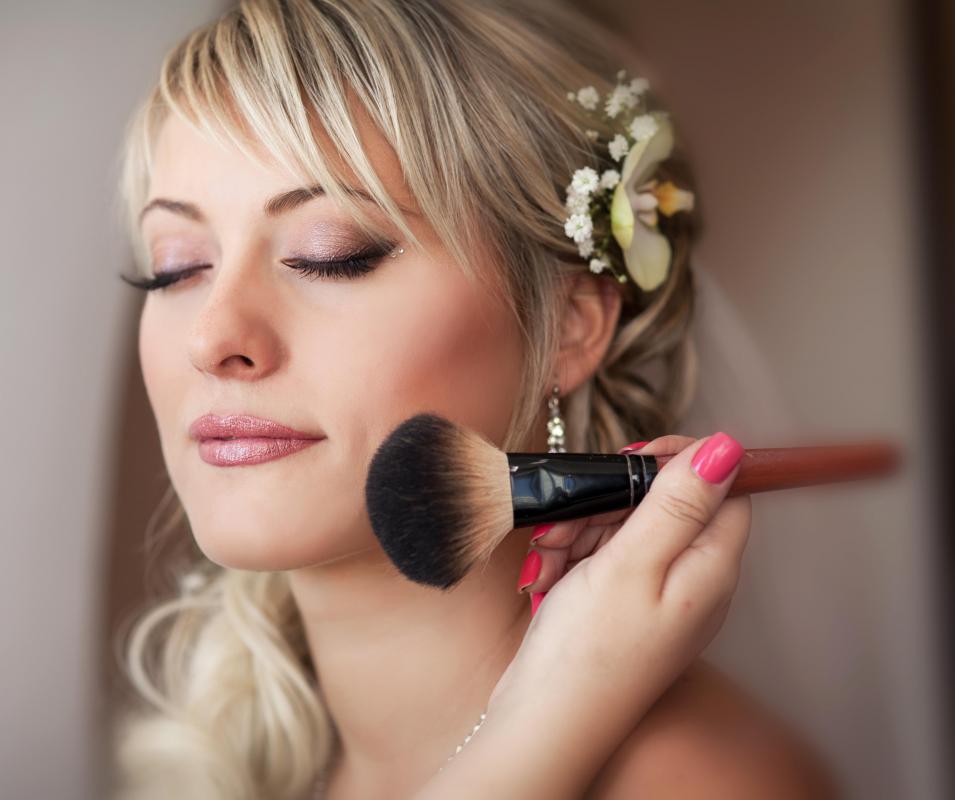 Another large part of this job revolves around assisting customers. Throughout the course of each day, she may be required to answer a variety of cosmetics questions and provide product demonstrations. Consequently, this position requires a person with expertise in different types of makeup, cosmetics brands and current beauty trends. Due to the interactive nature of the job, it's helpful for a cosmetics manager to be sociable and have a friendly demeanor.
Along with this, it's necessary for her and her staff to sell as much merchandise as possible. For some positions, the manager might be heavily involved with sales. In other cases, she might provide leadership for other sales representatives and drive profits in that way. Since she is the head of her department, a cosmetics manager must understand various sales techniques and provide her staff with advice and motivation.
Monitoring inventory is also important for keeping shelves stocked. This practice usually involves keeping track of in-store items and items in the warehouse. To prevent running out of a product, a cosmetics manager will need to order more merchandise ahead of time. Consequently, it's beneficial to have mathematical skills, sound organizational habits and the ability to estimate sales.
An additional duty of a cosmetics manager is providing staff with feedback. For example, she will be responsible for rewarding employees who demonstrate good job performance and disciplining employees who demonstrate poor job performance. In some instances, she may also be required to fire certain staff members with patterns of inadequate performance.