What does a Chief Nursing Officer do?
A chief nursing officer is a supervising administrator in a medical facility, usually a hospital or clinic. The role requires oversight of all nursing personnel and activities in the facility. This includes daily and long-term resource management, observation, reporting, and planning in order to ensure the well-being of both patients and nursing staff. It is a diverse leadership role that requires deep understanding of the nursing profession, administration, management, and the specific characteristics of the medical facility.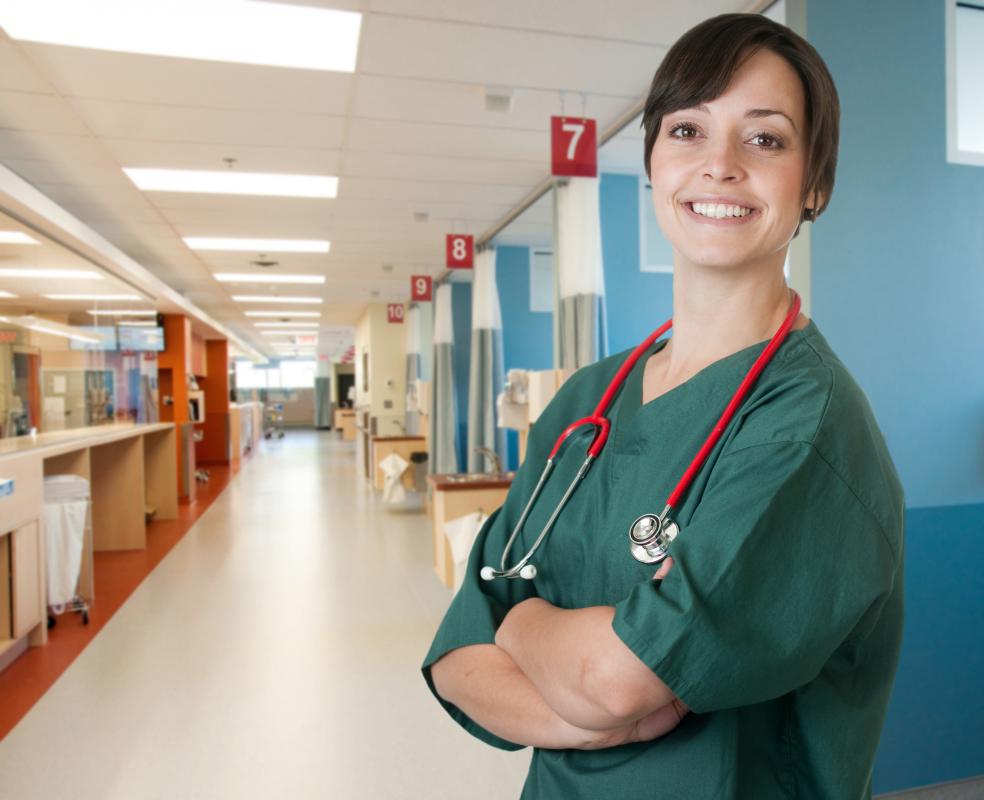 Typically, chief nursing officers will have several duties that require an understanding of the medical facility where they work and the nursing industry in general. This includes keeping updated on facility regulations, laws, and new developments. Chief nursing officers must also be knowledgeable about the operations in their specific facility and how they relate to the nursing corps. An individual in this role will usually need to know individuals in multiple departments in the facility in order to get a proper grasp of current and developing issues.
One of the most important duties of a chief nursing officer is to ensure that the nursing element of a facility is running according to applicable medical laws and on-site regulations. This includes applying risk management techniques such as reviewing incident reports, maintaining licensure, and creating guidelines for managing various issues. These techniques are important for preventing the occurrence or recurrence of problems in the future.
A person working as chief nursing officer will work to consolidate and communicate key information with nursing staff. This can include updates, training, and individual consultation with staff members. An individual in this position will also stay in constant contact with upper management and provide a line of communication between facility executives and the nursing staff. The position also often requires supervisory oversight of transcription and medical records.
Chief nursing officers can be hired externally or from within an organization. Most individuals in this position have had management duties on a lower level in the same field. A nurse can become an assistant or supervisory nurse manager with just a few years of experience. An individual in this role will usually manage several aspects of operation on a departmental level. As regards promotion, the typical next step up is to nursing manager, in which responsibility expands to cover an entire department. This role will cover many of the same issues as a chief nursing officer.